Was Your Pasadena DUI Arrest a Miracle in Disguise?
You (or perhaps a close friend or a family member) recently got charged with driving under the influence in Pasadena. Perhaps the arrest was a standard misdemeanor, in which case you will likely be hit with charges per California Vehicle Code Section 23152 (a) or 23152 (b). Or maybe you slightly injured someone or caused property damage, in which case you may face more advanced charges per CVC 23153 (a) or 23153 (b). In any case, you are in hot water and desperate straits, even if you have a great Los Angeles DUI attorney.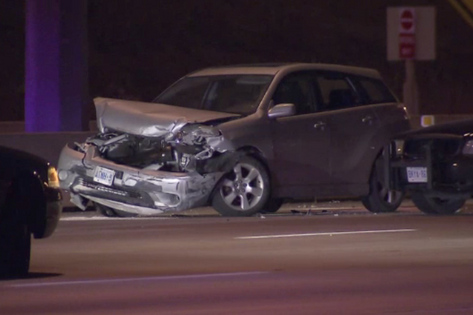 How could things be worse?
That's not just a rhetorical question. It's an important question to ask. Indeed, if you're alive to read these words, things could, indeed, have been worse! As Sir Arthur Conan Doyle's famous detective, Sherlock Holmes, once observed, it's important to pay attention to the "dog that didn't bark."
In other words, things have gone wrong. You have gotten into trouble. You have been arrested for Pasadena DUI, for instance. You may need a Los Angeles DUI lawyer. But it's supremely useful to look at the counterfactuals – all the things that could have gone wrong, but didn't.
Example of Pasadena DUI counterfactual: Seattle woman survives crazy DUI journey (17 miles of wrong-way driving at a 100 miles per hour!)
According to an Associated Press report, a 60-year-old female was stopped on Interstate 5 in Washington after driving 17 miles north in the southbound lanes. Officers said that her speed ranged from 38 miles per hour to 100 miles per hour, and she managed to evade multiple spike strips.
Amazingly, "while several drivers reported near-misses, there were no collisions and no injuries."
Pamela Drawsby was eventually stopped when officers closed the freeway ahead of her, and troopers found her to be a "calm" woman who "had no idea where she was." Her blood alcohol tests showed that she was above the 0.08% limit for Seattle DUI (as well as Pasadena DUI). Their early intuition was that the woman had been on some prescription medications in conjunction with the alcohol. In any event, the situation was miraculous. A local truck driver, Rick Ingraham, discussed his close encounter with the wrong way sedan on King TV "[I didn't even realize the sedan] was on my side of the road until it almost hit me…I almost had a heart attack."
The story is certainly terrifying, especially when you contemplate all the near misses. But it illustrates a profound fact about Pasadena DUI stops and even accidents: No matter what trouble you are in now or how bad the stop or accident was, odds are that the situation could have been worse, as your Los Angeles DUI lawyer will tell you.
Of course, if you are facing remorse, fear over your possible sentence, uncertainty, and other negative emotions right now, knowing that "it could have been worse" may not make you feel much better. A Los Angeles DUI attorney here at the Kraut Criminal & DUI Lawyers (790 East Colorado Boulevard, 9th floor, Pasadena, California 91101 Phone: (626) 345-1899 ) in Pasadena is here to help you. Attorney Michael Kraut is a widely respected, Harvard Law School-educated Pasadena DUI criminal defense attorney who will use his skills as a former prosecutor to help you navigate your best path forward.

If you have been arrested for a DUI in Pasadena or you are under investigation for driving under the influence in Southern California, please contact Los Angeles criminal defense attorney Michael Kraut for 24/7 assistance by phone at (323) 464-6453 or toll free at (888) 334-6344 or online.