Could It Happen in Pasadena? Fatal DUI Involving Horse and Truck Nets Man 14-Year Sentence
The number of ways a Pasadena DUI accident could lead to injuries and fatalities is vast. Probably infinite. But there are certain types of accidents that are very unlikely to occur. For instance, DUI snow-cat arrests are zero every year because of Pasadena's year-round warm weather.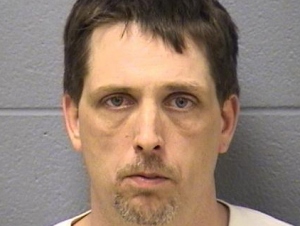 What about horses?
Could Pasadena witness a DUI accident or fatality involving horses or other riding animals? The question does have some public interest. Consider that last week, Illinois authorities sentenced a Michigan man to 14 years in jail for killing a female horse rider while driving a truck DUI.
According to an AP report, Angus Lake had been partying one night in April last year at a local Michigan racetrack. Two women at the same party went out to ride their horses. Confused, Lake went to search for them in his truck. Bad idea. He ran into 25-year-old Michelle Eustis on her horse, killing her and seriously hurting the other woman. Prosecutors allege that Lake's BAC was nearly twice the legal limit for Illinois (or Pasadena) DUI of 0.08%.
Injury DUIs in Pasadena are charged according to a special set of laws, California Vehicle Code Sections 23153 (a) and 23153 (b). Technically speaking, as a Los Angeles DUI lawyer will tell you, these CVC codes are distinguished from the "standard" Pasadena DUI CVC codes by just a single digit – 23153 instead of 23152. Don't be fooled. 23152 and 23153 are worlds apart in terms of what they mean for sentencing. For instance, the difference for you could mean a misdemeanor charge and a felony charge (which can radically alter your life in ways that misdemeanors cannot).
Of course, myriad factors go into prosecutorial decisions. How did the injury accident happen? Was the other driver at fault or partially at fault? How were the BAC tests conducted? Were they properly calibrated? Did the officers make any errors of procedure or somehow violate your constitutional rights? The questions are seemingly limitless.
To meet your challenges, therefore, it really helps to connect with an experienced Pasadena DUI defense attorney, such as the Kraut Law Group's Michael Kraut. Attorney Kraut is a Los Angeles DUI lawyer who has worked in the trenches of Southern California DUI Law for nearly two decades. He spent 14+ years as a Deputy DA for the city prior to switching to help criminal defendants in his role with the Kraut Law Group (790 East Colorado Boulevard, 9th floor, Pasadena, California 91101 Phone: (626) 345-1899).

If you have been arrested for a DUI in Pasadena or you are under investigation for driving under the influence in Southern California, please contact Los Angeles criminal defense attorney Michael Kraut for 24/7 assistance by phone at (323) 464-6453 or toll free at (888) 334-6344 or online.