Warrant Singer Tagged for Second Southern California DUI in a Year
Jani Lane, the 46-year old former front man of the '80s glam band Warrant, was arrested for driving under the influence in Southern California last Sunday at 3 in the morning after he plowed his black Infiniti into a parked car. Police who arrived on the scene found the ex-rocker — famous for hits like Cherry Pie, Heaven and Down Boys — in a bad state. Lane allegedly blew more than twice California's legal limit of 0.08% on a breathalyzer test. According to California Vehicle Code Section 23152(b), driving with a BAC of more than 0.08% is an offense punishable by jail time, among other things.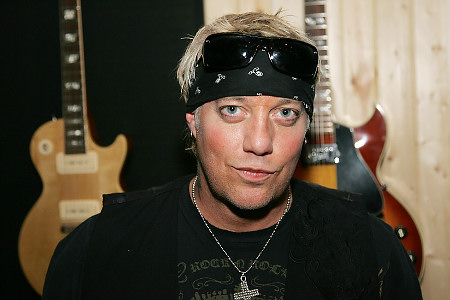 Ironically, the officer who arrested Lane in Woodland Hills was the same officer who arrested him in 2009. As this blog reported, his July 2009 arrest led to a plea of "no contest," and Lane was convicted of a misdemeanor DUI. Fortunately, no one was hurt at the scene, but if Lane is convicted of this latest charge, he will obviously be in violation of his probation.
If you are arrested for multiple charges of DUI in Burbank or DUI in Glendale, what punishments should you expect above and beyond those "typical" for a first misdemeanor DUI?
Obviously, penalties depend upon the context of the arrest and whether complicating factors exist. For instance, did you injure somebody in either of your Los Angeles DUI arrests? If so, you could be charged instantly with a felony. This would lead to penalties such as substantial jail time and steep fines. Plus, a felony charge can make it difficult for you to find employment and impossible to vote in elections. But even if both Burbank DUI convictions were not complicated by any other factors, your penalties can still go up significantly.
For instance, your mandatory jail time will go up, as will your court cost and fines. Instead of a one year mandatory California driver's license suspension, you will face a two year suspension. Your probation will likely be stricter. You will face longer mandatory alcohol school. And so on.
So if, like Jani Lane, you've been cited more than once for driving under the influence in Southern California, it's in your interest to retain a reputable and trial-proven attorney.

The good news is that attorney Michael Kraut (of the Kraut Criminal & DUI Lawyers) is taking on new clients. Attorney Kraut stands out among DUI defense attorneys because he is Harvard Law School educated, and he worked for nearly a decade and a half as a prosecutor of DUI crimes. As a result of his prosecutorial experience, he has come to understand DUI law from a much broader and dynamic perspective, and he uses this enhanced vision to develop powerful strategic and tactical approaches for his clients.
If you have been arrested for a DUI in Glendale or you are under investigation for driving under the influence in Southern California, please contact Los Angeles criminal defense attorney Michael Kraut for 24/7 assistance by phone at (323) 464-6453 or toll free at (888) 334-6344 or online.