Lindsay Lohan Non-Compliant with Probation for her 2007 Southern California DUI?
In 2007, actress Lindsay Lohan netted her second Southern California DUI conviction. Her hard-partying ways made her notorious in tabloids and online gossip forums. Two weeks ago, her dad, Michael Lohan, called the police to the starlet's home, fearing that his night-clubbing daughter might be putting her younger sister Ali in harm's way. The 23-year-old got a warning last fall to adhere closely to her probation terms. Otherwise, said Judge Revel, "the deputy district attorney will be asking for jail time."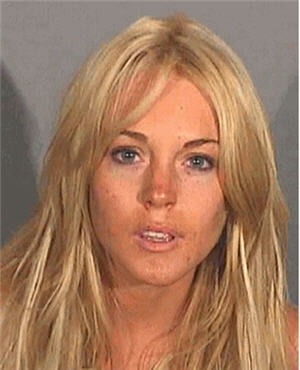 Although Lohan's attorney claims that the starlet has maintained substantial compliance with the terms of her probation, she allegedly has not been following Judge Revel's orders to go to her alcohol classes once a week. Lohan has a May 20th hearing. The Freaky Friday actress has also been in a public war of words with her ex-girlfriend, Samantha, on Twitter, and she was recently fired off a movie.
Lohan's multiple celebrity Los Angeles DUIs have served as a cautionary tale to other Hollywood starlets and would-be violators of California Vehicle Code Sections 23152(a) and 23152(b). If you are arrested for a violation of the CVC codes and charged with DUI in Burbank or DUI in Beverly Hills, the court has a wide latitude of punishments it can dole out.
First time offenders, for instance, can receive 48 hours in jail, a fine of $1,000 (in addition to court costs, which can be substantially more), suspension of the California driver's license, forced installation of interlock ignition device in your vehicle, strict terms of probation, and, of course, mandatory alcohol school. (Lohan's mandatory alcohol school sentence was actually far less than the maximum the court could have imposed – nine full months – for a first time Beverly Hills DUI conviction.
Second, third, and fourth arrests for driving under the influence in Southern California (or elsewhere in the state) obviously carry stricter penalties, harsher terms, bigger fines, more jail time, and so forth. Again, the court has a lot of leeway in terms of how it chooses to punish repeat offenders (those who get multiple DUIs within 10 years time).
So what should you do if, like Lindsay Lohan, you have been tagged for DUI in Los Angeles?
One smart move is to retain an experienced trial attorney to defend you. Even if your charge is minor, and there are no complicating factors, you never know what can happen once your case comes into play. And even minor errors in your legal defense can have profound ramifications for your future, your pocket book, and your freedom.

To that end, connect today with Attorney Michael Kraut of the Kraut Law Group in the heart of Los Angeles. Attorney Kraut was a Deputy District Attorney for the City of Los Angeles – a powerful local prosecutor who worked on many DUI cases from the other side before switching to become a criminal defense attorney. Attorney Kraut has the training and legal intuition you need to develop a superior defense.
If you have been arrested for a DUI in Beverly Hills or you are under investigation for driving under the influence in Southern California, please contact Los Angeles criminal defense attorney Michael Kraut for 24/7 assistance by phone at (323) 464-6453 or toll free at (888) 334-6344 or online.