Trial Opens in Heartbreaking Celebrity Los Angeles DUI Murder Case
The death of Angels' pitcher Nick Adenhart in a multi-fatality Southern California DUI crash two years ago shook the Southland and touched many people here. Last week, in Santa Ana, a court heard testimony from Raymond Rivera, the stepbrother of Andrew Gallo, the driver who caused the crash that killed Adenhart along with 25 year old Henry Pearson and 20 year old Courtney Stewart.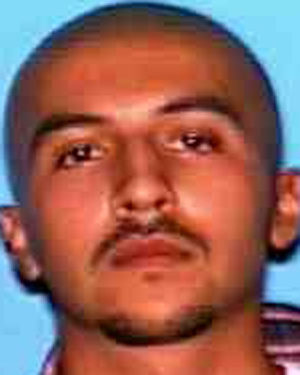 According to Rivera's riveting testimony, he and Gallo had been drinking at various Southland bars. Since Gallo had a DUI conviction from 2006, Rivera promised to drive him around that night. Unfortunately – and ironically – the night had been going well for Gallo: he was celebrating a new job and cavorting with a new girlfriend. According to the testimony, Rivera encouraged Gallo to continue drinking even after his stepbrother insisted that he wanted to go grocery shopping and then go home.
Gallo allegedly had a BAC more than three times the Southern California DUI legal limit (0.08%). Since he signed a document in 2006 (after his earlier Southern California DUI conviction) stipulating that he knew that driving under the influence could lead to death, prosecutors may seek a DUI murder conviction.
If you kill someone while driving under the influence in Long Beach or elsewhere in the Southland, prosecutors can hit you with diverse charges, including DUI murder (the most serious) as well as vehicular manslaughter or manslaughter with gross negligence. The more serious the charge, the higher the burden of proof will be. In order to prove a DUI murder charge, for instance, prosecutors generally must show that defendant had a Los Angeles DUI prior, at minimum.
Whether you face a very serious charge, such as DUI manslaughter or hurting someone while driving DUI in Long Beach (pursuant to California Vehicle Code sections 23153(a) and 23153 (b)), likely, you need solid legal representation.

Connect today with the Kraut Law Group in Hollywood. Michael Kraut, a Harvard Law School educated former LA city prosecutor, can consult with you today about your defense options. Attorney Kraut is well-known in the Southern California DUI community for being fair, principled, and results oriented. He has a great record at jury trials, and he is often recruited to speak as an expert about DUI news by major media outlets, including CNN and the New York Times.
If you have been arrested for a DUI in Long Beach or you are under investigation for driving under the influence in Southern California, please contact Los Angeles criminal defense attorney Michael Kraut for 24/7 assistance by phone at (323) 464-6453 or toll free at (888) 334-6344 or online.