Too Injured And/Or Sick to Deal With Your Glendale DUI Charge?
As a Glendale DUI offender — who caused an accident or suffered an illness or accident after the fact — you face a catch 22. You know that you need to build a sound defense. But you also have almost no energy to get the process started.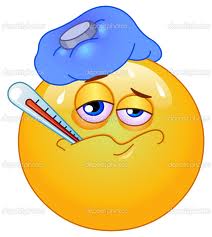 That you're even able to surf the internet for advice about Glendale DUI is a pretty big accomplishment, given what you've been through. Unfortunately, as much as you'd love to be able to rest and recuperate, the longer you delay getting started with your DUI defense, the more difficult it may be to preserve your license, avoid jail time, and maximize your case.
• Maybe you hit a pole on Olive Blvd while driving DUI in Glendale, and you sustained a concussion, bruises, broken ribs, and worse.
• Maybe you don't have any friends or family around to help you take care of matters.
• Perhaps you got a DUI at a checkpoint — police arrested you because you didn't do well on your Glendale field sobriety test due to a previous injury. If your legs or knees hurt, it's hard to walk a straight line, stand on one leg, et cetera.
The good news is that it doesn't take that much effort and energy to lay the groundwork for an effective defense. A brief and confidential consultation with the team here at the Kraut Law Group, for instance, can be all it takes. We can help you with "legal stuff," so you can focus on healing from your injuries.
Recovering from a Glendale DUI accident or arrest is as much a psychological game as it is a physical one. Attorney Michael Kraut is an experienced, sensitive Burbank DUI criminal defense attorney. He's worked with many clients who've been hurt in crashes; he understands the complex stresses that you're under.
Just because you're hurt, scared and under duress does not mean that you have to suffer in silence and accept unfair punishments.

If you have been arrested for a DUI in Glendale or you are under investigation for driving under the influence in Southern California, please contact Glendale criminal defense attorney Michael Kraut for 24/7 assistance by phone at (818) 507-9123 or toll free at (888) 334-6344 or online. We're located at 121 W Lexington Dr, Glendale, CA 91203.