The Same Old Pasadena DUI Story, Different Place: 3 Doors Down Bassist Busted in Mississippi
A Pasadena DUI arrest can be a folly or a tragedy, depending on your perspective.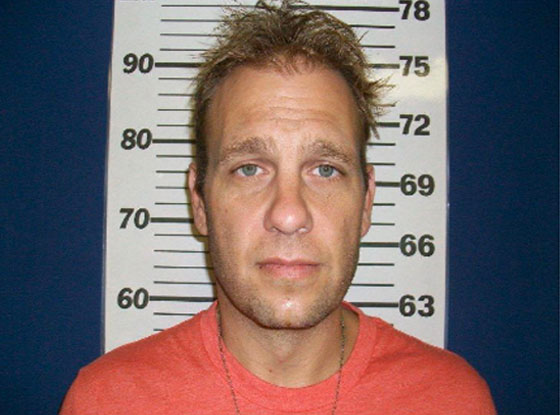 Often, there are aspects of both folly and tragedy in the story. Consider, for instance, the arrest of Todd Harrell, the 40-year-old bassist for the rock group 3 Doors Down. According to a Mississippi police chief, Harrell was stopped at D'Iberville, MS after he flew through an intersection and hit a pickup truck. Harrell was not wearing his seatbelt.
The bassist just recently left 3 Doors Down due to reported health problems. Harrell helped form the group back in 1996 along with singer Brad Arnold and guitarist Matt Roberts. Harrell's blood tests and toxicology report are both pending, according to the local Mississippi authorities. He was released on a $1,000 bond.
Fortunately, no one was serious hit or killed in the collision, although Pasadena DUI situations can often unfortunately end in disasters – like serious injury or death. In that case, a charge that ordinarily only be considered a misdemeanor DUI (per CVC 23152(a) or 23152(b)) would be ratcheted up to a felony charge per the Pasadena injury DUI statutes, CVC 23153(a) and 23153(b).
Even if you arrest was relatively straightforward — for instance, say you were stopped at a checkpoint near the 210 and you just barely failed a field sobriety test — you can still face suspension of your California driver's license for over a year, major fees, court costs, fines, points on your license, a huge spike in insurance rates, and, yes, even jail time. Even first offenders who don't hurt other people can be compelled to spend serious time behind bars.
And if there was anything that complicated your DUI charge — e.g. you were extremely intoxicated, you hurt someone, you have a conviction for DUI on your record – then prosecutors can really go after you and make your life very challenging. While even the most effective Pasadena DUI criminal defense attorney cannot make miracles happen, your choice of lawyer can be pivotal.
Turn to Pasadena DUI criminal defense lawyer – and former L.A. city prosecutor – Michael Kraut for help. Mr. Kraut has the wherewithal, skills, and resources to put together a powerful defense for you. Connect with the Kraut Criminal & DUI Lawyers team today for a free, confidential, and thorough consultation (790 East Colorado Boulevard, 9th floor, Pasadena, California 91101 Phone: (626) 345-1899).

If you have been arrested for a DUI in Pasadena or you are under investigation for driving under the influence in Southern California, please contact Los Angeles criminal defense attorney Michael Kraut for 24/7 assistance by phone at (323) 464-6453 or toll free at (888) 334-6344 or online.