More NFL Glendale DUI Drama: Marshawn Lynch Slapped with a DUI in California
Driving under the influence in Glendale or anywhere else in California can lead to conviction under California Vehicle Code Sections 23152(a) or 23152(b), which can result in serious jail time, fines, fees, and other radically harsh punishments – even if you didn't hurt anybody and even if you were just "a little bit" over the limit.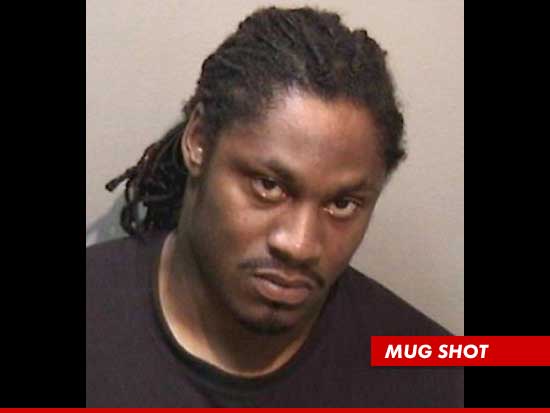 On the one hand, it should a "no brainer" to avoid driving DUI. On the other hand, it's a relatively common offense – even among famous politicians and athletes and celebrities. Consider, for instance, the debacle that has been the National Football League: since the conclusion of the Super Bowl back in February, there have been 27 DUI-related arrests of NFL players. One of the folks caught up in the dragnet is Marshawn Lynch, a runningback for the Seattle Seahawks. He was hit with a charge of DUI in California up in Alameda County (Emeryville).
According to news reports, officers saw Lynch weaving around I-880 in a Ford Econoline van. CHP officers said that Lynch almost crashed into two other vehicles on the road before cops stopped him. He was put through the paces of a field sobriety test, arrested, booked, and then tested again with a breathalyzer test while in jail. Lynch's attorney stated that his client was under the 0.08% BAC limit that defines the limit for DUI in Glendale and elsewhere, per CVC 23152(b).
But Lynch will likely face additional challenges due to his criminal history. Back in 2009, Lynch pled guilty to a misdemeanor gun charge here in Los Angeles and got 80 hours of community service along with a multiple game suspension. Back in 2008, he hit a woman with his car in Buffalo, NY and then drove off – resulting in a hit and run charge.
Will the discrepancies in Lynch's blood alcohol tests ultimately help him get the charges dropped? Will his past criminal history and other brushes with the law impact his legal fate?
At this point, it's impossible to know. His court date is scheduled for August 14th.
What you can learn from Lynch's situation, if you have been charged with driving under the influence in Glendale?
The main takeaway is that subtleties about your arrest (or accident) — as well as your background — can dramatically influence your ideal strategic course, legally speaking. For instance, if the Glendale breathalyzer test that officers used on was miscalibrated or otherwise inappropriately handled, you might be able to build a case to get the breathalyzer evidence dismissed entirely (and thus possibly get your charges dropped or substantially reduced). On the other hand, if you can't make that argument, you will need to find to some other way to develop a defense.
Very few people have the same sense for the subtleties of Glendale DUI law than attorney Michael Kraut of Glendale's Kraut Law Group (121 W Lexington Dr, Glendale, CA 91203 Phone: (818) 507-9123). Mr. Kraut is a Harvard Law School educated lawyer who is often quoted in publications like the New York Times and the Los Angeles Times as a DUI expert. He is also a former city prosecutor – that means that he understands the mindsets and motivations of those who will be prosecuting you.

If you have been arrested for a DUI in Glendale or you are under investigation for driving under the influence in Southern California, please contact Los Angeles criminal defense attorney Michael Kraut for 24/7 assistance by phone at (323) 464-6453 or toll free at (888) 334-6344 or online.