The Fallout of Justin Blackmon's DUI: Urgent Lessons, If You've Been Booked for Burbank DUI
Getting arrested for DUI in Burbank (or anywhere else in California) can feel terrible.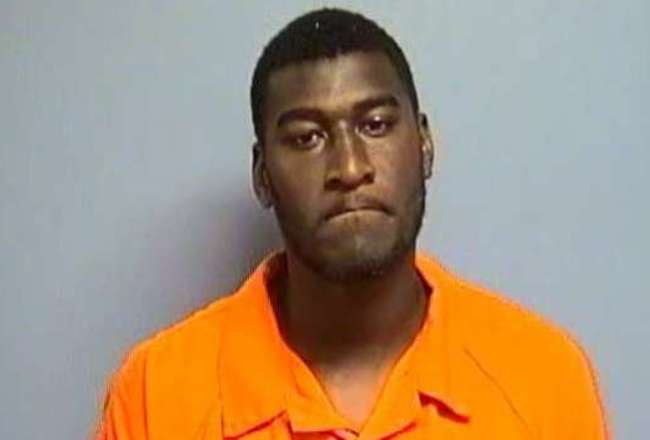 But the legal and logistical "hangover" from the arrest can often feel worse. The sense of uncertainty — the diverse and severe threats hanging over your head — can make you wish that Marty McFly's "flux capacitor" existed in real life, so you could go back in time and prevent your DUI from ever happening.
It's possible that ex-Oklahoma State football player, Justin Blackmon, feels this way, too.
Last weekend, Blackmon — who had just been drafted by the Jacksonville Jaguars — got busted for driving under the influence in Stillwater, Oklahoma, after police saw him driving nearly twice the speed limit and swerving into oncoming cars. The officer who pulled Blackmon over reported noticing an odor of alcohol. He said that Blackmon had watery, red eyes, and that he admitted to consuming alcohol prior to driving. If you were recently put through the paces of a Burbank DUI field sobriety test, you probably could relate to the helplessness he likely felt.
After getting arrested, Blackmon blew a staggering 0.24% BAC on a breathalyzer test – that's thrice the limit for Southern California DUI, as defined by California Vehicle Code Section 23152(b). What's worse, Blackmon reportedly argued with the police. Aside from his legal trouble, he now faces potential career trouble. Sports reports suggested that the Jaguars may now present with him with a lowball offer during his contract negotiations. An official with the Jaguars told a sports network that "[Blackmon is] going to have to fess up, take ownership of the situation, and lay out a course for dealing with this thing "head on" or potentially risk serious trouble with the Jags."
In the wake of his misdemeanor DUI arrest, he was also asked to meet with the GM and head coach of the team.
The potential punishments for your Burbank DUI conviction – even if you did not aggravate the DUI by harassing an officer, hitting someone, hurting someone, or doing something else flagrant and, in retrospect, dumb – can be terrifying and scary. It's not just that you can face jail time, even if this is your first DUI, and you did nothing else wrong.
It's that the long-term consequences for your license, your freedom, your insurance rates, your reputation, and your career prospects can dog you for years.
While a Burbank criminal defense DUI attorney at the Kraut Criminal & DUI Lawyers (2600 West Olive Avenue, 5th Floor, Burbank, California 91505 Phone: (818) 563-9810) obviously cannot promise solutions, Attorney Kraut has a reputation for being able to deliver fantastic, aggressive, and empathetic service. As a former Deputy District Attorney (city prosecutor) and regular contributor to well-known media, like the Los Angeles Times, Fox News, KTLA News – Attorney Kraut has the knowledge and understanding to help you put up the stiffest possible defense.

If you have been arrested for a DUI in Burbank or you are under investigation for driving under the influence in Southern California, please contact Los Angeles criminal defense attorney Michael Kraut for 24/7 assistance by phone at (323) 464-6453 or toll free at (888) 334-6344 or online.