Motorists stopped for speeding often face other problems, including charges of DUI in Los Angeles. The police can use the results of a field sobriety test to support the charge, but what happens if the results of that test are not clear?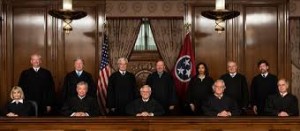 A ruling by Tennessee's Court of Criminal Appeals will require Anthony John Silver to stand trial for driving under the influence, despite dispute over his performance on a field sobriety test. A Williamson County Circuit Court judge had thrown out Silver's arrest, contending that the police officer on the case had inaccurately described what happened during the tests. The three-panel appeals court disagreed with that decision and reinstated the charges against Silva.
News agencies reported that Officer Adam Cohen of the Franklin Police Department pulled Silva over when he saw him driving 46 miles per hour in a 35 mph zone. Officer Cohen said Silva smelled like alcohol and admitted he had drunk three beers several hours earlier.