While no one who is DUI in Los Angeles is safe from harming themselves or others, some drivers get themselves in more difficult positions than others. Here are a few examples: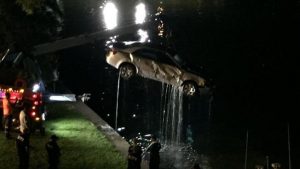 •    In Montgomery County, Maryland, a 26-year old man drove his car through a gate, onto a ferry and into the Potomac River around 1:30 a.m. on the night of October 7th. Although White's Ferry wasn't open at the time, a ferry captain who lived nearby heard the man's screams and was able to rescue him. Police charged the driver with DUI.
•    A 43-year-old woman from Clearwater, Florida, drove for three miles on the wrong side of U.S. 19 near Tarpon Springs. During her northbound trip in the southbound lanes, Anna Marie Sosa avoided a head-on collision with another vehicle only because the other driver was able to take evasive action. (The other car did suffer minor damage to the bumper.) A police officer finally stopped the woman and charged her with DUI and leaving the scene of an accident.