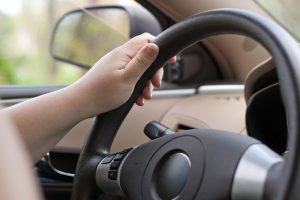 On February 20, 2016, Dr. Rex Lloyd Patrick Rhoten, a neurosurgeon with Kaiser Permanente, was driving his Tesla along a stretch of road in Rancho Santa Fe, supposedly on his way to work, when official documents state he crashed his vehicle into some trees, according to NBC 7 in San Diego. The responding officer noticed possible signs of intoxication which were confirmed with several field sobriety tests. His BAC level was registered as .26, over three times the legal limit. A few months later, Rhoten was convicted on charges of DUI; shortly after, the California Attorney General filed a Matter of Accusation with the state Medical Board, putting Rhoten's professional license in jeopardy.
According to official documents filed one year after the incident, Rhoten is prohibited from the solo practice of medicine for five years pending an evaluation—his medical license revoked, but stayed, during the five-year probation.
A DUI conviction can cause widespread repercussions, including jail time, fines, required treatment, driver's license suspension and social embarrassment—but for people whose jobs involve professional licensing, a DUI can have even more serious repercussions. Licensing boards may invoke disciplinary action on members who receive DUI convictions—anything ranging from official reprimands to fines, mandatory treatment, suspensions and even permanently revoking their licenses.