Licensed Professionals, DUI and Disciplinary Action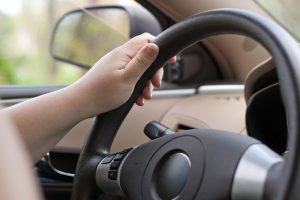 On February 20, 2016, Dr. Rex Lloyd Patrick Rhoten, a neurosurgeon with Kaiser Permanente, was driving his Tesla along a stretch of road in Rancho Santa Fe, supposedly on his way to work, when official documents state he crashed his vehicle into some trees, according to NBC 7 in San Diego. The responding officer noticed possible signs of intoxication which were confirmed with several field sobriety tests. His BAC level was registered as .26, over three times the legal limit. A few months later, Rhoten was convicted on charges of DUI; shortly after, the California Attorney General filed a Matter of Accusation with the state Medical Board, putting Rhoten's professional license in jeopardy.
According to official documents filed one year after the incident, Rhoten is prohibited from the solo practice of medicine for five years pending an evaluation—his medical license revoked, but stayed, during the five-year probation.
A DUI conviction can cause widespread repercussions, including jail time, fines, required treatment, driver's license suspension and social embarrassment—but for people whose jobs involve professional licensing, a DUI can have even more serious repercussions. Licensing boards may invoke disciplinary action on members who receive DUI convictions—anything ranging from official reprimands to fines, mandatory treatment, suspensions and even permanently revoking their licenses.
Why a DUI May Threaten Your Professional License
Most licensing boards, state-sponsored or otherwise, view their professional licensing as a matter of public trust. Accordingly, they view DUI as a violation of that trust—a sign of unprofessional conduct that could reflect on your performance. Since licensing is a certification that affirms your trustworthiness as well as your skill, a DUI can make the public trust you less—and in professions like medicine where a person may be entrusting his life to you as a professional, even a small bit of doubt can be highly detrimental.
For these and other reasons, most professional licensing boards require members to self-disclose when they have been arrested or convicted for DUI or other crimes, either shortly after the incident or when they apply for renewal. Additionally, if prosecutors feel a convicted professional has violated public trust, they may opt to report the conviction directly to the appropriate board—as the California Attorney General did in the case of Rex Rhoten.
Which Professional Licenses May Be Jeopardized by DUI?
Almost any professional licensing board may take disciplinary action over a DUI conviction—but especially when public trust is at risk. Section 490 of the California Business and Professional Code gives broad disciplinary powers to licensing boards, stating that "a board may suspend or revoke a license on the ground that the licensee has been convicted of a crime, if the crime is substantially related to the qualifications, functions, or duties of the business or profession for which the license was issued." Examples of credentialed and licensed professionals who may be subject to discipline include:
• Doctors
• Dentists
• Lawyers
• Pharmacists
• Real estate brokers
• Airline pilots
• Teachers
• TSA agents
• Accountants
• Securities brokers
• Locksmiths
• Law enforcement
For our purposes, let's examine just a few of these professions and how they may be affected based on California law.
Physicians
The Medical Board of California states that it treats each criminal conviction case as an individual instance, and it is therefore vague regarding its disciplinary procedures except to state "the conviction of offense substantially related to the qualifications, functions, or duties of a physician constitutes unprofessional conduct which can be cause for disciplinary action." In the eyes of the Board, a DUI falls into the category of unprofessional conduct. Any failure to report a conviction may result in a fine of $5000. In addition, the State of California may also report convictions directly to the Board, as in the case of Rhoten.
That said, a doctor convicted of DUI doesn't automatically have his license revoked. Historically, the Medical Board of California has taken a variety of disciplinary actions depending on the circumstances, ranging from public letters of reprimand to specific restrictions of practice, suspensions or revocation of license. In addition, the Board's Manual of Disciplinary Orders specifically prohibits any physician under disciplinary order from partaking in any and all alcoholic beverages. Once under discipline, even taking a drink could jeopardize your medical license.
Nurses
Nurses are held to a similar standard of accountability as doctors in the State of California. The California Board of Registered Nursing requires nurses renewing their licenses to report any instances of criminal convictions, including DUI. The California Attorney General may also initiate a complaint against a nurse convicted of DUI at its discretion.
Lawyers
The California State Bar has the authority to discipline attorneys for any criminal conviction as it relates to the practice of law, including DUI, which is considered an ethical breach. In many cases, the Bar does not take disciplinary action on a first offense of DUI, especially if the defendant has an otherwise clean criminal record and there were no other aggravating circumstances. However, it is not uncommon for repeat DUI offenders to be permanently disbarred from the practice of law.
Real Estate Agents
While a DUI conviction may not be directly related to the responsibilities and functions of a real estate agent, the California Bureau of Real Estate (BRE) may consider it a breach of trust if one or more DUIs point to a possible substance abuse problem. The BRE may specifically take disciplinary action against a member if a felony is involved, and agents are required by law to self-report a conviction to the board. Disciplinary actions may include suspending or revoking the real estate license, or possibly denying a renewal application.
If You Are a Licensed Professional Charged with DUI…
If a DUI conviction could result in disciplinary action from your licensing board, your best course of action is to take responsibility as soon as possible. In many cases, you do not need to self-report unless you are actually convicted of a crime, but in nearly all cases you should seek representation from a qualified attorney before filing a report. To learn more, please call our offices for an appointment.