Pity the poor judges who have to spend multiple hours in court each week hearing cases involving DUIs in Los Angeles. The stories they hear about deaths and destruction caused by people driving under the influence are often devastating.
One judge in Laramie County, Wyoming, has had enough. A recent article in the online Wyoming Tribune Eagle reported that Judge Steven Sharpe is taking a hard line when it comes to plea deals for drivers accused of DUI.  When faced with a repeat offender, he now won't accept a deal unless it includes some jail time for the driver.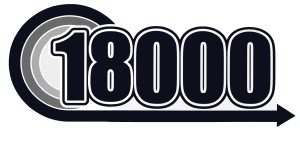 In a case highlighted by the Tribune Eagle, Jeremy Shutt, now 28, had appeared before the judge last year on his fourth DUI charge in four years.  Under Wyoming law, that would make Shutt's latest arrest a felony, which meant incarceration time.
Shutt's attorney had negotiated a plea deal with the county: five years of probation, with three to five years in prison if Shutt failed to live up to his end of the bargain (i.e. stay sober and stay out of trouble). But the judge, noting that Shutt had spent only a single day in jail on this latest charge, said that wasn't enough. He'd keep Shutt out of state prison, but only if Shutt agreed to spend 120 days in jail.