Summertime Blues: Celebrity DUIs Keep On Coming [Ty Lawsom, Jeremih and More]
News reports have splashed the story of Denver Nuggets point guard Ty Lawson's recent arrest for a DUI in the Los Angeles area all over sports pages, television news shows and web sites. But Lawson has plenty of company. Whether the hot summer nights are encouraging the rich and famous to party a little harder, or whether they're simply losing track of how many adult beverages they're consuming, famous people have been making headlines for their poor driving choices.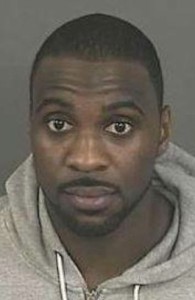 * The California Highway patrol picked up Lawson on Tuesday, July 14th, when they allegedly caught him driving at high speeds in his white Mercedes. This was Lawson's second DUI arrest this year, so he headed straight for a rehab center in Malibu, once police released him from Los Angeles County Jail.
* On Friday July 17th, R&B singer Jeremih went to a Van Nuys jail after police arrested him on suspicion of DUI. Coincidentally, police picked up the "Birthday Sex" singer on his 28th birthday. The arrest only derailed Jeremih's birthday partying for a short time. After making the $15,000 bail, he headed to San Diego to celebrate the remainder of his birthday at a club there.
* WWE Hall of Famer and wrestling coach Tammy "Sunny" Sytch picked a bad time to enter through the exit lane of a Walmart parking lot in Leighton, Pennsylvania. The police spotted her and then watched her hit a curb before they pulled her over. Sytch allegedly failed the field sobriety test and scored a .253 blood alcohol level – nearly 3 times the legal limit for DUI in California. Police charged her with DUI, careless driving and driving without a license.
As a frequent contributor to respected media, like The New York Times, The Los Angeles Times and Good Morning America, Los Angeles DUI attorney Michael Kraut of the Kraut Criminal & DUI Lawyers understands what it takes to build successful defenses in complex DUI cases. Contact him and his team today to schedule a consultation.
If police arrested you for Los Angeles DUI, you may feel scared and confused. Contact Harvard Law School educated, ex-prosecutor Michael Kraut for assistance at (323) 464-6453 or online. We're located at 6255 Sunset Boulevard, Suite 1520, Los Angeles, California 90028.