Sports Reporters and Celebrity Los Angeles DUI Bloggers Demand More Information about Yankees Executive's Arrest
Sports reporters from ESPN and independent bloggers who cover celebrity Los Angeles DUI stories are demanding more information about the arrest of New York Yankees Senior VP, Mark Newman, who was pulled over last Monday for driving under the influence in Florida.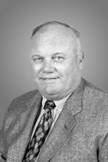 Newman, who has served the Yankees for over two decades in player development, was pulled over for DUI in Tampa and taken to Hillsborough County Jail, according to the AP. He allegedly did not take a blood alcohol test and got released after posting a $500 bail. An AP reporter left a message on Newman's cell phone, which the executive did not return.
The Yankees have been working overtime to do damage control. The organization released this short statement 24 hours after the stop: "the team is taking the situation seriously and is looking into the matter."
With so many incidents of athlete Los Angeles DUI in the news lately – just scroll through this blog, for instance, to see a veritable roster of A-List athletes in trouble – many bloggers and sports commentators are not satisfied with the dearth of information about Newman's arrest. Here you have the Senior VP of Operations for the Yankees bustled for DUI, and yet the press only prints half a paragraph about the story.
Have we become so inured to stories about celebrities being busted for driving under the influence in Burbank (and elsewhere) that we no longer have the patience to track all the different instances of athlete DUI? What can be done to slow the flood of DUI arrests — not just among athletes and celebrities but also among "common" citizens?
We believe that if people understood the law clearer, we would likely see fewer instances of DUI in Burbank (and elsewhere) and better driving in general. After all, studies show that simply attending to information can change behavior. Monitor the amount of power your home uses, for instance, and you will cut back on your energy uses subconsciously. So, if people spent more time just thinking about Southern California DUI laws, perhaps this could alter behavior in a positive way. And that's partly what we are trying to do here with this blog.
To that end, let's take another look at California Vehicle Code Sections 23152(a) and 23152(b). These laws spell out precisely what it means to drive DUI in Burbank and elsewhere in Southern California. They also stipulate the punishments that convicted offenders could get – these range from jail time to fines and court costs to strict probationary terms to mandatory installation of Interlock Ignition Devices (IIDs).
23152(b) stipulates a blood alcohol concentration (BAC) at or above 0.08% as the so-called "legal limit." If you drive with a BAC of 0.08% or higher, that means that you are driving DUI.
Responding to charge of Los Angeles DUI

Attorney Michael Kraut of the Kraut Criminal & DUI Lawyers can provide a free, no obligation and completely confidential consultation regarding your DUI matter. Attorney Kraut attended Harvard Law School and worked for years as a prosecutor. He has also appeared on numerous TV networks as an expert on the subject, and he has delivered fantastic results in some extremely complicated and nuanced cases.
If you have been arrested for a DUI in Burbank or you are under investigation for driving under the influence in Southern California, please contact Los Angeles criminal defense attorney Michael Kraut for 24/7 assistance by phone at (323) 464-6453 or toll free at (888) 334-6344 or online.