Southern California DUI Experts React to Guilty Plea in Prominent New York DWI Death Case
Experts in Southern California DUI law try to pay attention to events that occur on the national radar as well as to local Southland news items. And a recent development in a heartbreaking case out of New York City has once again stoked debate and discussion among the community.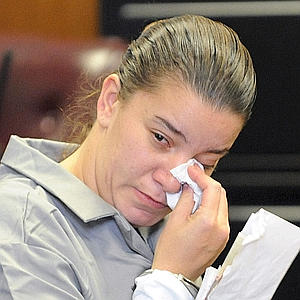 Below is the scoop.
Carmen Huertas was partying last October in Chelsea when she decided to load up her van with seven young girls and take them to the Bronx for a slumber party at her house. Unfortunately, Huertas had been drinking. Allegedly, she knew it too. According to testimony, she told her passengers "if you think I am going to crash, raise your hand!" Anyway, Huertas got onto the Henry Hudson Parkway and lost of her car control around West 96 Street. In the terrible crash that ensued, 11-year-old Leandra Rosado died.
Now, Huertas is prepared to enter a plea of guilty to the manslaughter charge against her in hopes that Justice Charles Solomon will be lenient. Justice Solomon has said in the past that he would give her something in between the maximum possible sentence of 15 years and minimum possible sentence of 1 year.
What happens if someone commits vehicular manslaughter while DUI in Glendale (or elsewhere in the Los Angeles area)? There are actually laws on the books that specifically handle Los Angeles DUI vehicular manslaughter. This occurs when a motor vehicle driver violates traffic laws or is careless or negligent — and as a result of this carelessness or fault indirectly or directly causes the death of another human being.
There are degrees of vehicular manslaughter. One of the strongest charges is "gross vehicular manslaughter while intoxicated." To prove this, the prosecutor must show that the defendant was more than just normally "negligent" – he or she had to have been "grossly negligent." If you are convicted of this more serious charge, you can face 10 plus years in jail or longer for every person who died in the accident. Gross negligence is defined as recklessness that creates serious bodily injury and/or death. And a reasonable person would know that the behavior would create this kind of extreme risk.
Whether you have been charged with a very serious crime, such as gross vehicular manslaughter while DUI in Pasadena, or you have been pulled over for a more "run of the mill" (but obviously very sobering and scary) charge of driving under the influence in Beverly Hills with a BAC of 0.14%, you likely need comprehensive and strategic guidance with your legal defense.
When defendants research Los Angeles DUI attorneys, they typically feel significant pressure to make a choice quickly. But it's important to find an attorney who has the experience, track record and capacity to deliver a superior defense for you.

Attorney Michael Kraut of the Kraut Criminal & DUI Lawyers stands head and shoulders above other DUI defense lawyers for several reasons:
• He is Harvard Law School educated.
• He is a former prosecutor (14 years experience as Deputy District Attorney).
• He has an amazing record at jury trials.
• He knows Los Angeles area prosecutors and judges and can leverage his personal connections for better results.
• He is trusted by the community as an expert in the subject, as evidenced by his numerous appearances on local and national media programs as a DUI legal expert.
If you have been arrested for a DUI in Glendale or you are under investigation for driving under the influence in Southern California, please contact Los Angeles criminal defense attorney Michael Kraut for 24/7 assistance by phone at (323) 464-6453 or toll free at (888) 334-6344 or online.