Celebrity Los Angeles DUI Blogs Debate Cleveland's Rotten Luck as another Star Goes South
Those in the Southern California DUI community who follow celebrity arrests and general misconduct have once again turned attention to the city of Cleveland, Ohio. Cleveland has taken quite a PR hit over the past few months – in particular, the city's former basketball phenom, LeBron James, ditched his Cleveland Cavaliers for the Miami Heat in a televised conference on ESPN. The latest insult to Cleveland came last weekend when Gerard Lawson, a defensive back for the Browns, got into a hit and run DUI accident in Cleveland's Warehouse District.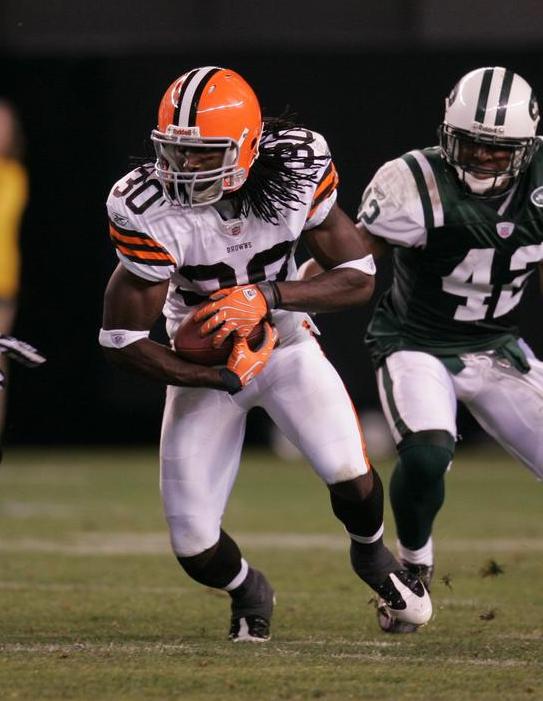 Local station WEWS-TV reported that Lawson smashed into a parked car and attempted a hit and run before being pulled over the police. He confessed to driving under the influence and got released early Sunday (just in time for practice). The 25-year-old Lawson signed with the Browns in 2008 and played five games in 2009.
From the WEWS-TV news report, it appears that Lawson did not hurt anyone (or himself), but what happens if someone drives DUI in Burbank (for instance) and does cause injury to someone else?
Southern California DUI law is very clear – if you cause what's technically known as "DUI with injury," a violation of California Vehicle Code Section 23153(a) or 23153(b), your punishment can be elevated above and beyond on a normal punishment for driving under the influence in Burbank.
What's the difference?
A "typical" Los Angeles DUI arrest – e.g. for driving with a BAC of 0.12%, significantly over the state's legal limit of 0.08% — might net you punishments like fines, mandatory interlock ignition device installation, a one year driver's license suspension, probation, and a small amount of jail time. But if you commit the same exact crime and hurt someone in the process – even not that badly –your Burbank DUI could be bumped up to a felony. This means that if you are convicted, you could permanently lose the right to vote in elections, and all aspects of your sentence could be more extreme.
Another thing to take from this Gerard Lawson report is the idea of hit and run. If you hit a car or a person or a piece of property and then drive off without reporting it or without leaving a note, you could face substantial extra legal trouble – including a ratcheting up of all sorts of penalties.
So whether you've been arrested for driving under the influence in Southern California – or a friend or relative got caught for a hit and run or injury DUI – you no doubt can use the counsel of an experienced DUI defense attorney.

Michael Kraut (of Hollywood's Kraut Criminal & DUI Lawyers) can offer a free and confidential consultation. Attorney Kraut spent 14 years as a District Attorney for LA – one of the top prosecutors in the city – before choosing to start representing criminal defendants. He is widely considered an expert in his in his arena, and he has made numerous media appearances (CNN, New York Times, Fox News, etc) discussing Southern California DUI cases.
If you have been arrested for a DUI in Burbank or you are under investigation for driving under the influence in Southern California, please contact Los Angeles criminal defense attorney Michael Kraut for 24/7 assistance by phone at (323) 464-6453 or toll free at (888) 334-6344 or online.