Southern California DUI Community Notes Bengals Linebacker's DUI Troubles
On Friday, Southern California DUI blogs buzzed with the news that homegrown sports hero, Ray Maualuga, had been arrested for DUI in Covington Kentucky. The 23-year-old Maualuga — who was drafted by the Bengals in 2009 out of the University of Southern California — reportedly had been driving with a BAC of .157 when his 2003 Pontiac spun out of control and smashed into a parking meter and two cars. No one was injured. But Maualuga did cause minor but significant property damage. The Bengal's linebacker tested at nearly twice the Kentucky (and California) legal limit of 0.08%. He is scheduled to return next month to Kenton County District Court for a hearing on the matter. In addition to the gamut of potential court imposed penalties, Maualuga faces the possibility of being disciplined by the NFL for violating the league's personal conduct policy.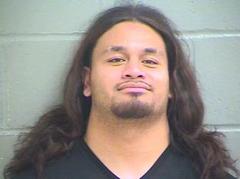 This morning, Maualuga Tweeted to his Twitter followers about his remorse over what happened. He vowed to "do everything in my power to gain ur trust back! I will definitely learn from this!"
Whether you're pulled over for DUI in Covington, Kentucky or DUI in Pasadena, California, the consequences of conviction can be life changing. Here in Southern California, the basic relevant laws are encapsulated in two sections of the California Vehicle Code: sections 23152 (a) and (b). The first section stipulates that a driver pulled over by the police while under the influence of alcohol or drugs can be placed under arrest and charged with a misdemeanor or felony. If the Court convicts, he or she will face punishments like jail time, license suspension, points on the license, and fines and court costs. As of January 1, 2010, even a first-time Pasadena DUI offender will be required to install something called an interlock ignition device (IID) in his or her vehicle. This mechanism prevents a driver from starting the engine unless he or she blows into a Breathalyzer like device first.
Section 23152 (b) stipulates that a driver who operates a vehicle with a blood-alcohol concentration of greater than 0.08% can be arrested for DUI. Officers use a number of tests to determine this BAC number — including urine analysis, breathalyzers, and blood tests. Each of these common methods has pluses and minuses.
If you're arrested for a Pasadena DUI, it can help to discuss your matter with a qualified and proven lawyer. After all, perhaps your BAC test was biased, inaccurate, or improperly interpreted. The only way to build a superior defense is to analyze all relevant facts in context. Most Pasadena DUI attorneys spend their entire careers only arguing for defendants. As a result, they may be blinded to certain solutions.

Attorney Michael Kraut, on the other hand, has experience both as a criminal defense attorney and as a prosecutor. Since he's argued trials from both sides, he has a broader perspective, and he uses his intimate understanding of how the prosecution thinks (he served 14 years as one of LA's top Deputy District Attorneys) to find tactical and strategic ideas that other lawyers miss or ignore.
If you have been arrested for a DUI in Pasadena or you are under investigation for driving under the influence in Southern California, please contact Los Angeles criminal defense attorney Michael Kraut for 24/7 assistance by phone at (323) 464-6453 or toll free at (888) 334-6344 or online.