Southern California DUI Blogs Buzz about Seahawks Runningback's Arrest
Southern California DUI reporters have been furiously blogging the past week about the arrest last Saturday of Quinton Ganther, a runningback for Seattle Seahawks. The 25-year-old Ganther played for the Washington Redskins last season and rushed for more than 200 yards. The Seahawks signed him to compete to play on the 53-man squad as a reserve runningback.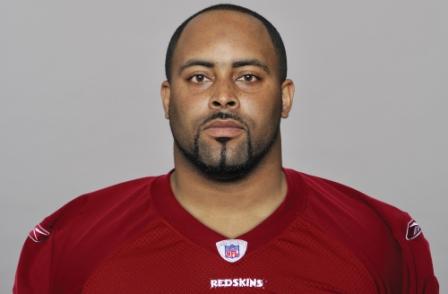 According to the Seattle Times, Ganther was driving around 3:45 early Saturday morning near Sacramento when the California Highway Patrol (CHP) pulled him over and took him into custody. After a stay at the Sacramento County Jail, Ganther secured release by making a bail of nearly $1,500. Ganther's Southern California DUI arrest is just the latest in a series of legal problems for Seahawks players. Leroy Hill, a teammate, was busted in April for charges of domestic violence and assault – he could be going to trial potentially this month. And Kevin Ellison, a safety, got arrested in May for possessing Vicodin tablets that he didn't have a prescription for. (Technically, Ellison was on the roster of the San Diego Chargers during that arrest. Subsequently, the Chargers waived his contract, allowing him to sign with the Seahawks.)
Whether you get pulled over for DUI in Long Beach, Laguna Beach, or Sacramento, police officers will (or at least should) subject you to similar treatment. In particular, they will look for so-called "symptoms" of Southern California DUI. Here is a partial list:
• Impaired motor skills
• Odor of alcohol or other intoxicants on the breath
• Eyes are watery and bloodshot
• Incoherent responses to police questions
• Problems fishing out a wallet or driver's license
• General stumbling and fumbling
• Disheveled appearance
• Demeanor that's out of the ordinary – e.g. excitable, overly defensive, belligerent
• Incoherent explanation of where the person has been
• Admission to using alcohol, prescription medications, narcotics, or other substances.
If convicted of a charge of Long Beach DUI (or really, DUI anywhere in the Golden State), you can face a variety of scary penalties, including jail time, harsh fines, driver's license suspension, mandatory alcohol school and probation. And that's all for a Los Angeles DUI conviction that's not further complicated by injury or serious property damage.
How much trouble are you in? And what can you do about your arrest?

To get these and other burning questions about your Los Angeles DUI charge answered now by an experienced and highly credentialed professional, connect with Attorney Michael Kraut of the Kraut Law Group. Not only is Attorney Kraut a Harvard Law School trained former prosecutor — which allows him to anticipate and respond effectively to prosecutorial strategies — but he also has a terrific record at jury trials and has delivered powerful results for his clients – even those caught up in complex legal problems.
If you have been arrested for a DUI in Long Beach or you are under investigation for driving under the influence in Southern California, please contact Los Angeles criminal defense attorney Michael Kraut for 24/7 assistance by phone at (323) 464-6453 or toll free at (888) 334-6344 or online.