Los Angeles DUI Convicts to Face Mandatory Ignition Interlock Device Installation
Last Thursday, July 1, California's new test program to curb DUI in Los Angeles by compelling first time convicts to install interlock ignition devices (IIDs) went into effect. The pilot program will affect four California counties – Los Angeles, Sacramento, Alameda, and Tulare.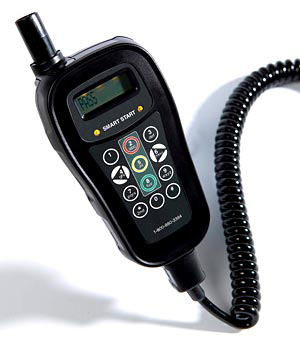 A study through the International Council on Alcohol, Drugs and Traffic Safety found that convicts compelled to install IIDs were significantly less likely to get arrested again for driving under the influence. Local politicians celebrated this development – assemblyman Mike Feuer was quoted in the Associated Press saying that the law can "save hundreds of lives here."
The new DUI in Los Angeles punishment experiment will last for five years, after which time California lawmakers will analyze its efficacy and decide whether to expand the program – which is already at work in some fashion in 13 states across the country.
Los Angeles DUI offenders will, per the law, have to pay $125 to install the IID and $60 monthly to maintain it. Low income offenders may be granted some dispensation on these prices. On top of this, convicts must pay a one-time administrative fee for the IID of $45.
How will the number of convictions figure into the cost-calculus?
First time offenders — will have to have devices in for at least five months. Based on the numbers quoted in the AP, that should add up to $470: $125(installation) + $45(fee) + $300(total monthly fees).
Second time Burbank DUI offenders — will have the device installed for 12 months. That should be a total of $990: $125(installation) + $45(fee) + $720(total monthly fees).
Third time offenders — will have an IID in for 24 months, bumping the total cost up to $1,710: $125(installation) + $45(fee) + $1440(total monthly fees).
Fourth time Southern Californian DUI offenders (within 10 years) — will have to have an IID for 36 months: $125(installation) + $45(fee) + $2160(total monthly fees).
If a driver gets into an injury accident while DUI, the installation times will double.
What can you do if you or a loved one has been tagged with a charge of driving under the influence in Burbank? A skilled and battle-tested attorney can make a huge difference.

Many Los Angeles DUI defendants have turned to the Kraut Law Group in Hollywood.
Why work with the Kraut Law Group?
First of all, Attorney Michael Kraut – the lead counsel – served for 14+ years as a Deputy District Attorney, so he really knows what the prosecution responds to. Secondly, he is Harvard Law School educated – Harvard Law School, as you know, gives its lawyers a pretty good education. And lastly, he has demonstrated results at jury trials, where he has racked up a hugely impressive record.
If you have been arrested for a DUI in Burbank or you are under investigation for driving under the influence in Southern California, please contact Los Angeles criminal defense attorney Michael Kraut for 24/7 assistance by phone at (323) 464-6453 or toll free at (888) 334-6344 or online.