Southern California DUI Blogs Light Up as Mötley Crüe Singer Busted for DUI in Vegas
49-year-old Vince Neil, the lead singer for 80's hair band Mötley Crüe, was detained last Monday in Las Vegas, after cops pulled him over for driving under the influence in a Ferrari on Las Vegas strip. Southern California DUI experts have been quick to point out that the singer has had multiple encounters with the law over drug and alcohol charges. In 1984, the singer pled guilty in a DUI vehicular manslaughter case, in which he accidently killed Nicholas Dingley, the drummer of Hanoi Rocks. For that crime, he paid out $2.5 million in restitution costs and spent 20 days in jail. Neil was also arrested in 2007 for reckless driving in a Lamborghini in Vegas. During his latest offence, reports TMZ, he was held at Clark County Detention Center prior to being released after posting a $2,000 bail.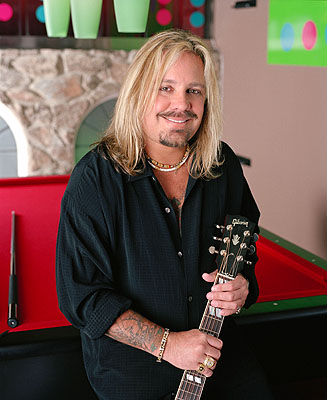 If, like Neil, you drive DUI and cause someone's death directly or indirectly– whether you drive DUI in Burbank on the 101 or DUI in Long Beach on the 405 – you could face severe punishment under California's vehicular manslaughter laws. Prosecutors will look to police reports and the reports of investigators to determine whether to file vehicular manslaughter charges. One of the most serious offences is "gross vehicular manslaughter while intoxicated" – this is a violation of the Judicial Council of California's Penal Code section 191.5 (a). The conviction carries monumental penalties, including lots of jail time.
To prove that a person who was DUI in Burbank and killed someone violated Penal Code section 191.5 (a), prosecutors must prove four points:
1. The person drove under the influence of a drug, narcotic, or alcoholic beverage, or had a BAC level of 0.08% or greater.
2. While DUI or otherwise under the influence, the driver committed a driving infraction, misdemeanor or other act that could result in someone else's death.
3. The driver committed that act, misdemeanor, or infraction with "gross negligence" – an extra degree of recklessness or carelessness.
4. Prosecutors must show that the grossly negligent behavior led – either directly or indirectly – to the actual death of another human being.
As you can see, charges of Southern California DUI can get quite complicated, and a defense can become quite convoluted, particularly if you cause injury to another person like Neil did in 1984.
To that end, to protect your rights, consider retaining experienced Los Angeles DUI defense counsel.

Attorney Michael Kraut at the Kraut Criminal & DUI Lawyers can provide assistance right now. Attorney Kraut worked as a Senior Deputy DA for Los Angeles for nearly 15 years before switching over to advocating for defendants. He leverages what he knows about the prosecutorial system to excellent effect for his clients. He is also Harvard Law School educated, and he has a stellar record at jury trials.
If you have been arrested for a DUI in Long Beach or you are under investigation for driving under the influence in Southern California, please contact Los Angeles criminal defense attorney Michael Kraut for 24/7 assistance by phone at (323) 464-6453 or toll free at (888) 334-6344 or online.