Ex-NFL Star Enters "Not Guilty" Plea to Southern California DUI
Corey Dillon, a former running back for the Cincinnati Bengals and the New England Patriots, pled not guilty to charges of driving under the influence in Southern California stemming from an April 21st arrest in Malibu on Mulholland Drive. According to reports, Dillon had been driving with a friend in a red Camaro, when officers noticed the car was driving slowly and awkwardly. They pulled Dillon over and arrested him for driving under the influence in Southern California (Calabasas, to be specific).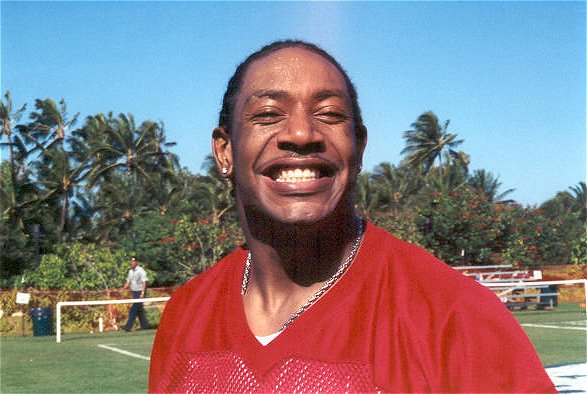 Just 10 days following his DUI arrest, Dillon got arrested again on separate charges of domestic violence. Prosecutors ultimately did not file charges against him for this arrest, and his wife subsequently recanted her allegations.
Dillon got arrested for two charges of Los Angeles DUI – but what does that exactly mean, legally speaking? What laws prohibit drivers from consuming alcohol/drugs and getting behind the wheel? The answer may have significant relevance to your case, if you or a loved one has been similarly arrested for DUI in Southern California.
The relevant laws include California Vehicle Code Sections 23152(a) and 23152(b). The first CVC section says that, if police officers stop you while you drive under the influence of either drugs or alcohol, you can be charged with a crime – either a misdemeanor or felony. If convicted, you can face a host of penalties, ranging from jail time to loss of your California driver's license to serious fines and court costs. (You will also face secondary and tertiary consequences, including the onus of having a criminal record and potentially the loss of the right to vote, if you are convicted of a felony.)
23152(b) defines Southern California DUI as driving with a blood alcohol concentration (BAC) in excess of 0.08%. Violating 22152(b) will net you similar consequences.
If you hurt someone while driving under the influence, you could be charged under two different CVC sections – 23153(a) and 23153(b). An injury Southern California DUI can elevate what would ordinarily be a misdemeanor charge to a felony – a much more serious count.
So, if you or someone you care about has been charged with Southern California DUI (like Corey Dillon), what can you do to build an efficient defense? In almost all cases, you will want to quickly connect with a creditable and a battle-proven Los Angeles DUI attorney.

One of the best in the business is Attorney Michael Kraut of the Kraut Law Group in Hollywood. What makes attorney Kraut stand out? First of all, he is Harvard Law School educated – so he has an impressive pedigree. Second, he served for 14+ years specifically as a prosecutor for Los Angeles DUI cases. Why is that important? Because he uses his detailed understanding of how the prosecution works and thinks to craft better defenses for his clients. Lastly, he delivers exceptional results and provides compassionate service.
If you have been arrested for a DUI in Los Angeles or you are under investigation for driving under the influence in Southern California, please contact Los Angeles criminal defense attorney Michael Kraut for 24/7 assistance by phone at (323) 464-6453 or toll free at (888) 334-6344 or online.