Southern California Mayor Suddenly Resigns After DUI Charge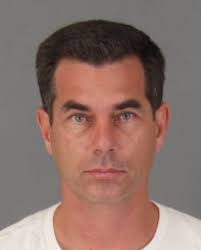 A Los Angeles DUI charge can have powerful and immediate ramifications, whether you're a public figure or not.
Witness, for instance, the fast fall of Murrieta Mayor Alan Long, who had to resign recently after he caused an alleged DUI crash that injured four students. The 44-year-old had been driving on Jefferson Avenue in a large truck last Thursday at 8 P.M., when he hit a vehicle driven by four high school students.
Long had served as a Battalion Chief with the Anaheim Fire Department, but his knowledge and understanding of road safety did not prevent him from failing his field sobriety tests (at least per police reports) and demonstrating what authorities said were "signs and symptoms consistent with alcohol impairment."
Long contends that he had consumed alcohol but did not cross the legal limit of 0.08%. He made a bail of $5,000 and has not yet formally been charged. Rescue workers took the four students from Murrieta Valley High School to local hospitals for treatment for an array of injuries.
Long won election in November 2010 by a landslide. But even though he hasn't been formally charged with a DUI injury count, he had to resign his political position.
Each charge of injuring someone while driving DUI can lead to a felony conviction and a jail sentence of at least a year, per California Vehicle Section 22153. Prosecutors also do not necessarily need to show that Long had been over the 0.08% BAC mark to convict him for the felony counts.
Defending against injury DUI charges can be an incredibly fraught and complex business. Protect your rights by getting good insight from a qualified Los Angeles DUI defense attorney, like Michael Kraut at the Kraut Law Group. Mr. Kraut is an ex-prosecutor: as a Deputy District Attorney, he racked up a 99% success rate in jury trials.
Call attorney Michael Kraut at (323) 464-6453 for help if you've been stopped for DUI in Los Angeles. Or Contact our team online. We're located at 6255 Sunset Boulevard, Suite 1520, Los Angeles, California 90028.