Is It Okay That a Bus Driver with Two DUIs Was Allowed to Drive a School Bus Full of Kids?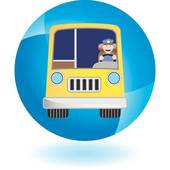 Obviously, we are of the opinion that the crime of driving under the influence in Los Angeles is a complex issue and that many people who stand accused of this charge need compassion and insight as opposed to punishment and neglect.
However, we also deeply believe in protecting our community and making sure that the roads are safe for everyone. The whole point of what we aim to do (and also what police officers and prosecutors aim to do) is to make our city safe and livable.
To wit, the arrest of 59-year-old Robert E. Murphy of Ashland, Massachusetts raises profound questions about how and when convicted DUI drivers should be allowed to engage in certain types of commercial driving activity.
Mr. Murphy was a school bus driver who had been convicted twice of DUI. Police just arrested him yet again for allegedly driving DUI with a bus full of high school age cross-country athletes. According to local reports from the Boston Herald, police arrested him Saturday evening in the parking lot of a local high school after a coach alerted authorities. Police put Murphy through a series of field sobriety tests and arrested him on charges of operating a motor vehicle to endanger and a third DUI offense.
Obviously, Murphy's story is less dramatic than the tale we covered a few weeks ago about the Utah bus driver who allegedly drove DUI for nearly 40 miles on the freeway, weaving around the road, while carrying elementary school kids.
In both Murphy's case and the case of the Utah bus driver, no kids suffered injuries, fortunately.
Murphy's arrest raises questions about how and when convicted DUI drivers should be allowed to engage in commercial driving again. Imagine you're a truck driver or a bus driver who has no job skills other than your commercial driving ability. What if you lose your driving privileges because of the DUI? How would you earn a living? If you got your driving privileges back, how could you ensure that you won't make similarly dangerous decisions again?
These and other questions can keep you up at night. Fortunately, you don't have to ponder them all alone. The team here at the Kraut Law Group can help you establish an effective plan to deal with your charges and rebuild your life. Call a Los Angeles DUI defense attorney at the Kraut Law Group right now to schedule a consultation with an ex-prosecutor about your strategy.
Have you been stopped for DUI in Los Angeles, contact attorney Michael Kraut at (323) 464-6453 or online. Our team is located at 6255 Sunset Boulevard, Suite 1520, Los Angeles, California 90028.