So You Got a Second DUI in Pasadena. At Least You're Not a High Profile Public Official, Like Todd Huff from Baltimore…
You recently got arrested for your second Pasadena DUI within 10 years.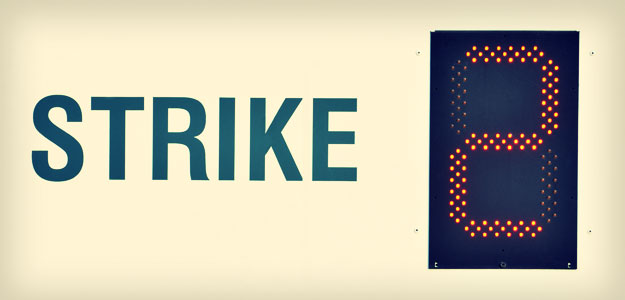 You know the drill. You're scared of what lies before you because you've been down this road before. You're especially agitated, since you know that prosecutors like to hit recidivists (repeat offenders) hard to "teach them a lesson" and keep Southern California's roads safe.
Prosecutors and judges around the country are especially tough on second offenders. Consider the sad situation of Baltimore County Councilman, Todd Huff, who was arrested back in February on York Road in Towson, after police stopped him and tested his BAC at 0.20%. (For reference: the legal limit in Baltimore and in Pasadena for DUI is 0.08% — that means that Huff tested at 2.5 times the legal limit!)
Circuit Judge Timothy Martin just handed down Huff's sentence: one year suspended prison sentence with 26-weeks of alcohol school, as well as random urine monitoring.
Huff's DUI defense attorney asked Judge Martin to give probation before judgment, but the judge was unimpressed. Why? Because Huff had been involved in a different DUI case 18 years prior. That DUI hit and run caused an injury, and the Councilman had had an alcohol restriction on his driver's license.
Judge Martin said: "That old offense doesn't disappear in my thought process."
The judge also did not like the way that Huff behaved after his arrest.
(If you've been reading this Pasadena DUI blog, you will notice this common theme: often, when people get arrested or flagged down for DUI, they engage in dangerous, irrational, or aggressive behaviors that radically complicate their legal cases.)
In any event, Huff called his friend, Police Chief Jim Johnson, the night he was busted for DUI. Huff later told the judge that he just called his friend to apologize, but Judge Martin said that this argument was "not very persuasive… I hardly buy that."
As part of the plea agreement, prosecutors dropped additional charges, such as headlight violations and negligent driving charge. The local prosecutor was happy with the sentence – saying that it "accomplished the goal of public safety."
But if you're facing a second Pasadena DUI charge, you're probably concerned about the precedent. If the court could be so brutal with a high level councilman, what will happen in your case?
Truth be told, prosecutors can hit you with extra punishments as a recidivist – these include: increased jail time, longer time in alcohol school, and more intense probation terms, steeper fines and fees, and beyond.
Fortunately, you don't have to struggle with constructing your defense on your own. Harvard Law School educated attorney Michael Kraut of the Kraut Law Group is standing by to give you the insight and strategic roadmap you need to get clarity and rebuild.
Connect with Mr. Kraut and his experienced, respected team today for help.

If you have been arrested for a DUI in Pasadena or you are under investigation for driving under the influence in Southern California, please contact Los Angeles criminal defense attorney Michael Kraut for 24/7 assistance by phone at (323) 464-6453 or toll free at (888) 334-6344 or online.