Beverly Hills DUI Showdown: "Teen Mom" Star Pleads Not Guilty to DUI… and Sells Sex Tape to Vivid for $1 Million!
Hopefully, your Beverly Hills DUI story is less dramatic – and less publicly fraught – than Farrah Abraham's.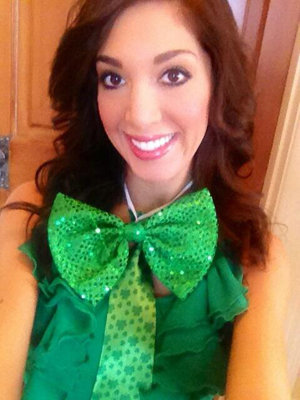 The ex-star of MTV's Teen Mom was pulled over in March for driving under the influence in Nebraska (as this blog and many other media sources reported). At the time, she blew a BAC of 0.147% — that's nearly twice the legal limit for DUI in Beverly Hills of 0.08%, as outlined in California Vehicle Code Section 23152. In the weeks since, she has piled on an array of excuses. A recent TMZ article tallied them as such:
• People just kept feeding her drinks;
• She was "put in a bad situation" by her sister;
• She was only parking her car, not driving;
• She had a sober friend with her;
• She had a bad cough and couldn't blow properly.
She pled not guilty to charges of disorderly conduct, refusal to go through a field sobriety test, and DUI. She is due in court on Mary 31st.
Farrah Abraham's DUI drama is not her only "big news story" – she also inked a deal with Vivid Entertainment to sell a sex tape (or, say observers, a "faux sex tape") for seven figures. It's titled: "Farrah Superstar: Backdoor Teen Mom."
Again, not every Beverly Hills DUI case is as dramatic, fraught, and tabloidy.
But Abraham's saga has certainly sparked a lot of chatter in the blogosphere and beyond. Is it fair that a woman who behaves so irresponsibly fashion can get rewarded for her outlandish behavior to the tune of $1 million? That's a question for the pundits and celebrity gossip columnists to debate. But it's probably a more sophisticated moral debate than meets the eye.
In any event, if you're someone who faces a DUI in Beverly Hills charge, you probably care less about the tabloid exploits of this teen mom than you do about your own freedom and potential defense strategies:
• Will you lose your license?
• Will you be sent to prison? If so, for how long?
• What can you do to thwart the prosecutor's charges or at least plead them down to something more manageable and reasonable?
Look to Beverly Hills DUI defense attorney Michael Kraut of Kraut Law Group for assistance with your urgent DUI matter. Mr. Kraut is a widely respected figure in the Los Angeles DUI defense community, and he's also a Harvard Law School educated ex-prosecutor.

If you have been arrested for a DUI in Beverly Hills or you are under investigation for driving under the influence in Southern California, please contact Los Angeles criminal defense attorney Michael Kraut for 24/7 assistance by phone at (323) 464-6453 or toll free at (888) 334-6344 or online.