Serious Pasadena DUI Drama – Sacramento Man Says "Not Guilty" to Violent Hit-and-Run on Girlfriend, Her Companion, and Her Four Dogs
As someone who's recently been arrested for driving under the influence in Pasadena, you're probably worried about being classified with far more aggressive, recidivist offenders in people's minds. Maybe you're a student at UCLA who just "did something stupid" after partying with friends out in Old Pasadena or having one too many drinks at the Cheesecake Factory. Or maybe you're an executive who got arrested for Pasadena DUI unfairly (you believe) at a checkpoint.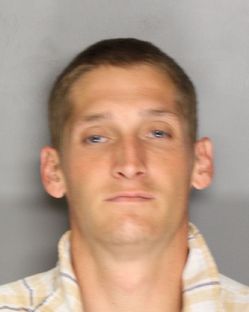 In no way, shape or form does your case resemble the situation of Paul William Walden, a 31-year-old man who stands accused of driving into his girlfriend, a companion, and the girlfriend's four dogs last July 16th. According to the Sacramento Bee, the accident – which occurred at 80 miles per hour (!) in broad daylight on a well-lit crosswalk – took the life of a 21-year-old man and killed all four dogs belonging to 23-year-old Gemily West. Last week, Walden pled not guilty to a spate of charges that included DUI, hit-and-run, vehicular manslaughter, and murder.
Walden had been a three time DUI recidivist.
The Sacramento Bee said he killed 21-year-old Harison Long-Randall, who was walking with Gemily and her dogs "in a well-lit Carmichael Crosswalk…witnesses said the car that hit Long-Randall and his girlfriend…was traveling at about 80 miles per hour and never slowed down before or after impact."
The CHP arrested Walden several days after the accident. He had been driving under a suspended license. Since his arrest, he has been held in custody. Long-Randall's parents, Chris and Gail, have attended all 18 hearings.
This is a very sad and difficult situation. We cannot obviously comment intelligently about the case without examining the evidence in detail. However, if you face a charge of driving under the influence in Pasadena, you may feel resentful that you would in any way be lumped in as somehow "the same" as someone who purposely ran over his girlfriend and her dogs and her companion at 80 miles per hour.
So what can you do?
One of the most resourceful steps you can take is to connect with an experienced Pasadena DUI criminal defense lawyer, like Michael Kraut of the Kraut Law Group. Mr. Kraut spent a substantial part of his career (14+ years) working for the city as a prosecutor. He rose to the level of Senior Deputy District Attorney before becoming a specialist in criminal defense. He knows what prosecutors typically do in cases like yours, and he can equip you to make a precise and accurate defense.
Your life ever since your arrest has been undoubtedly difficult and disconcerting. But you do not need to struggle with your uncertainties alone. Get in touch with the Kraut Law Group today for a free consultation about your best next steps.

If you have been arrested for a DUI in Pasadena or you are under investigation for driving under the influence in Southern California, please contact Los Angeles criminal defense attorney Michael Kraut for 24/7 assistance by phone at (323) 464-6453 or toll free at (888) 334-6344 or online.