Criminal Minds Actor Now a Criminal Defendant: Thomas Gibson Busted for Driving Under the Influence in Downtown Los Angeles
If you were recently arrested for driving under the influence in downtown Los Angeles or USC, you may relate to the travails of 50-year old Thomas Gibson, a local actor famous for his roles in Dharma & Greg and Criminal Minds.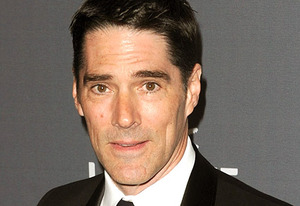 On January 6, Gibson steered his Audi SUV onto a race course sectioned off from traffic. Witnesses told news sources that Gibson scared several runners in the half-marathon.
Fortunately, no one was hit or injured.
When police asked Gibson to take a different route, he failed to heed their warnings and drove off. Ultimately, the police stopped him under suspicion of Los Angeles DUI at 1:37 a.m. Police noticed that Gibson had the odor of alcohol on his breath. The actor refused to take a breathalyzer test. The police took him into custody and held him on a bail of $15,000.
It's understandable why Gibson might have refused the breathalyzer test.
As we've discussed multiple times before, breathalyzers yield surprisingly inaccurate results, given their ubiquity both in real life and "in the movies." Breathalyzer tests, for instance, do not discriminate between men and women. They can yield artificially false positives if you blow into them too hard. In other words, let's say you've had a few drinks, but you're not technically over the legal limit for Los Angeles DUI, as defined by California Vehicle Code Section 23152(b), of 0.08% BAC.
Perhaps your "real" BAC is more along lines of 0.06% — borderline, but not over the limit.
A police officer, however, may ask you to blow as hard as you can into the breathalyzer. So you do, but because you blow so hard, you force the machine to give you a reading of, say, 0.09% BAC. Now you're considered technically "over the limit," and you could be prosecuted and convicted of a misdemeanor – or a felony under certain circumstances – and subject to all sorts of horrific punishments, such as jail time, the stripping of your CA license, fines and fees, and other inconveniences.
Breathalyzers can also be thrown off if you're on a special weight loss diet.
When the body goes into so-called "fat burning mode" – and/or if you're a type II diabetic – your body produces metabolic compounds known as ketone bodies. When you have enough of these ketone bodies floating around in your system, they can influence a breathalyzer test and fool the test into thinking that you're under the influence, even when you're stone-cold sober or just borderline. For instance, a ketogenic dieter who has a real BAC of 0.06% might end up tripping a positive for DUI because of her metabolic byproducts.
If you or somebody you know has experienced a legal crisis that's similar to Thomas Gibson's, consider getting in touch with the team here at the Kraut Law Group. Michael Kraut is an ex-prosecutor who is well-known and respected for his insight and successes with DUI cases. News sources like the Los Angeles Times, the New York Times, KTLA and CBS all routinely ask Mr. Kraut for his opinions on important DUI stories, and he has won respect not only from clients, but also from judges and prosecutors.

If you have been arrested for a DUI in Los Angeles or you are under investigation for driving under the influence in Southern California, please contact Los Angeles criminal defense attorney Michael Kraut for 24/7 assistance by phone at (323) 464-6453 or toll free at (888) 334-6344 or online.