Serious Los Angeles DUI Drama – Was Conservative Costa Mesa Councilman's DUI Stop a Set-Up?
Some crazy news rippled through the Los Angeles DUI legal community last week. After Costa Mesa Councilman, Jim Righeimer, got pulled over on suspicion of DUI, some sleuths believe the stop was actually set up by his political opposition! The allegations concerned a 9-11 call placed by Chris Lanzillo, a PI who works for a law firm that represents, among other groups, the Costa Mesa Police Union.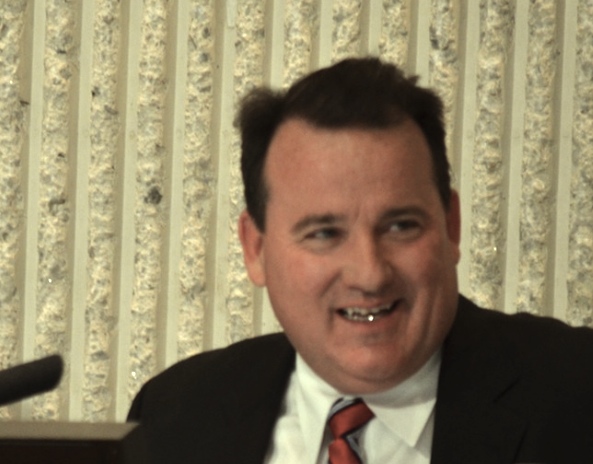 Here are the key elements of this riveting story…
• Righeimer had been hanging out at Skosh Monahan, a tavern owned by a fellow councilman for Costa Mesa, Gary Monahan.
• A 9-11 call (placed by Lanzillo) said that he witnessed Righeimer stumbling out of the tavern after drinking too much and then swerving away in his car.
• Righeimer was ultimately pulled over and given a field sobriety test, which he passed.
• An investigation from the County Prosecutor's Office exposed a lot of holes in the 9-11 caller's story. For one, surveillance footage showed Righeimer leaving the pub, looking sober and surefooted. Furthermore, a white SUV was seen following Righeimer from the tavern to his house – certainly a creepy development.
• Lanzillo's behavior has caused problems for his law firm, Lackie Dammeier & McGill – for one, the Costa Mesa Police Union severed ties with the big firm after the story broke.
Not every Los Angeles DUI situation is a "conspiracy" – but there may be far more to your case than meets the eye.
Odds are very high that your Los Angeles DUI arrest was not "set up" in any way. However, the techniques and methodology that police used to investigate your behavior may have been less than ideal.
For instance, your Los Angeles breathalyzer test results might have been compromised due to:
• Something you ate (especially if you are diabetic);
• Medications you're taking;
• Calibration errors;
• Police procedural errors
• Simply bad timing.
As we have discussed at length before on this blog, the depth of the breath you blow into a breathalyzer can radically change your reading. So if you blew "extra deep" into the breathalyzer, you may have registered a number that tipped over the 0.08% threshold for Los Angeles DUI but ultimately should be considered a false positive.
To build a strategic and fair-minded defense, you might want to talk to a highly respected Los Angeles DUI criminal defense lawyer at the Kraut Criminal & DUI Lawyers. (6255 Sunset Boulevard, Suite 1520, Los Angeles, California 90028) Mr. Kraut is a Harvard Law School trained attorney with a deep and diverse background in DUI cases, and he can help you come up with and implement a strategic plan to help you move beyond your arrest.

If you have been arrested for a DUI in Los Angeles or you are under investigation for driving under the influence in Southern California, please contact Los Angeles criminal defense attorney Michael Kraut for 24/7 assistance by phone at (323) 464-6453 or toll free at (888) 334-6344 or online.