San Francisco, Los Angeles DUI Rates Drop Thanks to…Taxis?
In September 2014, Los Angeles DUI rates dropped, as did similar rates in several cities across the nation. Many observers credit a new trend in cab services based on apps!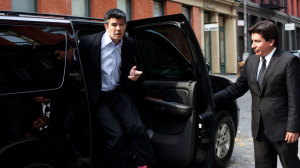 Uber and other mobile friendly taxi services have revolutionized American perceptions of taxis. People no longer have to wait or hope to catch a cab at a certain corner. They can call up a town car at the touch of a button, and they don't have to carry cash. With GPS location tracking, a taxi can be dispatched to a waiting passenger without that passenger ever placing a call.
Taxi companies are increasingly marketing their services toward younger, affluent adults. They are also focusing on the high-risk demographic that is more likely to go out to bars and clubs more often.
And it's working.
Two companies in particular have seen a growing demand for their business, Lyft and Uber. They present themselves as trendy companies, marketing themselves on bathroom walls and underneath bar stools. Their goal is to make a taxicab seem cool enough to call.
The arrival of these services and the advent of other so-called "rideshare" programs have had a measurable impact. San Francisco DUI rates have consistently fallen since Uber and other modern taxi companies started service there. DUI arrests have fallen by nearly 10% in Seattle, since the expansion of Uber's taxicabs. In 2013, Los Angeles saw a 14% drop after a 10% increase in 2012. The difference? The availability of ride-share services.
There's a positive, direct correlation between decreasing DUI arrests and these services becoming available to young adults. If this trend continues, we'll likely see these services expand and receive additional media coverage in the near future. If revenue is any indication, rideshare services are here to stay; hopefully, they'll continue to drive down DUI rates in cities across the country.
Do you need assistance constructing an appropriate response to a DUI charge? Look to the Kraut Law Group's Michael Kraut for insight and peace of mind. Mr. Kraut is an experience Los Angeles DUI attorney with many relevant connections in the local legal community.
Did you get arrested for a DUI in Los Angeles? If so, contact Los Angeles criminal defense attorney Michael Kraut for assistance by phone at (323) 464-6453 or online. We're located at 6255 Sunset Boulevard, Suite 1520, Los Angeles, California 90028.