Los Angeles DUI Community Saddened as Redondo Beach Driver Kills Three After Taking Prescription Drugs
Los Angeles DUI accidents can claim lives at any time; an awful crash in Redondo recently killed 3 Californians and injured many more.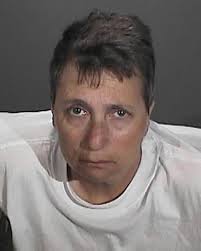 According to reports, twelve people suffered injuries, when a woman crashed into a group of Christmas concert-goers in a Redondo Beach church last December. Margo Bronstein had been exiting St. James Catholic Church when she slammed into pedestrians leaving the concert. Three people died; two suffered bad injuries; and seven others suffered minor injuries.
Bronstein, a paraplegic, had a spotless driving record, but she had been taking medication that day. Her car had been outfitted with various technology to assist her driving. She had hand brakes on the steering wheel and special rear-view mirrors.
Police might charge Bronstein with felony DUI and vehicular manslaughter. Her attorneys have been urging the public to avoid jumping to conclusions about the accident. It is possible, they argue, that a defect in the hand brakes could have contributed to the accident.
If Bronstein's lawyers can prove that the incident had been an accident — and that medication had not been to blame – perhaps they can fight or eliminate the charges. Her medications included muscle relaxers and other pain relievers to help her cope with chronic health issues.
Accidents involving prescription drugs can still be charged as DUIs, and the consequences of even non-injury stops can include jail time, license suspension, fines and fees and beyond. If a blood or urine test measures a drug's present in the bloodstream, a conviction could follow.
What should you do if you or someone you love faces a serious DUI count? Will you go to jail? Will you lose your license? Call Los Angeles DUI defense lawyer Michael Kraut immediately to understand your options and craft a strategic response.
Did police stop you for driving under the influence in Los Angeles? Contact DUI defense attorney Michael Kraut for assistance at (323) 464-6453 or online. We're located at 6255 Sunset Boulevard, Suite 1520, Los Angeles, California 90028.