Sam Donaldson Pleads Not Guilty to DUI Charge. Los Angeles Pundits React…
You might be surprised by the size of the list of "upright" celebrities, politicians, and public figures who've been arrested and convicted of driving under the influence in Los Angeles.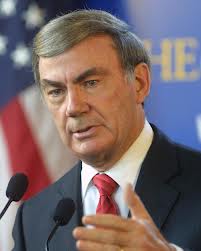 Veteran ABC News political correspondent and reporter, Sam Donaldson, for instance, got tagged for DUI last December in Delaware. Donaldson, by all accounts, seems to be the archetype of a sober headed, rational person. In addition to serving as a prominent ABC News correspondent during the Carter and Regan administrations, he also co-hosted a series of news programs with Diane Sawyer ("PrimeTime Live") as well as a Sunday broadcast ("This Week with Sam Donaldson and Cokie Roberts").
Nevertheless, Donaldson, like Nick Nolte and the ever-in-the-tabloids Lindsay Lohan, recently found himself blowing into a Los Angeles breathalyzer test, getting put into a cop car, and winding up behind bars.
In almost every respect, the 78-year-old defies the "stereotype" of someone arrested for DUI in Los Angeles. But there he was. (Okay, technically, he was arrested in Delaware. But still!).
He allegedly cooperated politely with officers, when they stopped him on Savannah Road on December 1st. Cops put him through the paces of a field sobriety test — probably similar to Los Angeles FSTs: e.g. finger to the nose test, stand on one leg test, walk the line test, horizontal gaze nystagmus test, etc.
On April 22nd, during his arraignment, he pled not guilty and asked for a non-jury trial. (He also faces a charge of improper lane change.) His DUI case will be heard on June 10th in Sussex.
As someone who's recently been arrested for DUI, you likely feel pretty alone and isolated, even though your family has been understanding and empathetic. You never thought of yourself as the "type of person" who would get into trouble like this, and you're scared and confused about what to do next.
Fortunately, former Los Angeles City prosecutor, Michael Kraut, and his adept team are standing by to help you come to terms with your charges and make an effective action plan to build a strong DUI defense. Connect with Harvard Law School educated Kraut and his team to get good help now.

If you have been arrested for a DUI in Los Angeles or you are under investigation for driving under the influence in Southern California, please contact Los Angeles criminal defense attorney Michael Kraut for 24/7 assistance by phone at (323) 464-6453 or toll free at (888) 334-6344 or online.