Glendale DUI Sports Drama: ex-NBA Star, Kenny Anderson, Busted For DUI in Broward County
The act of driving under the influence in Glendale (or wherever) is a fundamentally dangerous and potentially destructive act. It's often the tip of a more disturbing iceberg.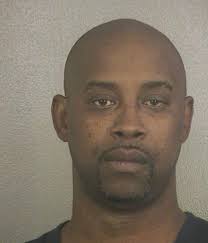 But DUI defendants are a diverse lot.
Some suspects just make simple "dumb" errors of judgment and wind up sitting in the back seat of a police cruiser. Others struggle mightily for years with psychological demons, and these struggles manifest as asocial behavior, like driving under the influence of medication or drugs.
As someone who was recently arrested for Glendale DUI, you may fit into either category. It's helpful to "drill down" to understand why you got in trouble, so that you can remedy not only the charges but also the root problem that drove you to accrue the charges.
If were just "being careless," that's one thing. But if you got a DUI after struggling for years with alcohol, depression, anxiety, and other life problems, you might need serious help to uncover what's gone wrong and take steps to fix thing.
In light of that preamble, consider the sad case of 42-year-old Kenny Anderson, a former basketball star with the Boston Celtics and New Jersey Nets. He was arrested recently in Broward County, FL, when Pembroke Pines police saw him weaving in and out of lanes in the middle of the night.
Anderson had been arrested a year and half ago, in December 2011, in Miramar, when he crashed his Escalade SUV into a tree. He left the scene of that crash, and police had to call him to return to the scene. He apparently had an odor of alcohol on him and had bloodshot eyes – typical symptoms of a DUI in Glendale – but police did not charge him for driving under the influence, because he could have argued that he had consumed the alcohol at his house. Nevertheless, he got a misdemeanor charge for leaving the scene of an accident.
Anderson has seen serious ups and downs in his life.
At one point, pundits estimate that he had earned over $60 million through basketball. Today, he's apparently nearly broke. He coaches basketball at a private school. He also had been married to Tami Roman, who starred in VH1's reality series, Basketball Wives.
Who knows whether the 46-year-old can rebound from his DUI charges to clean up his life and find clarity and peace. Hopefully, he can do so.
The point is that you may also need effective guidance with your Glendale DUI charges. Connect with the Kraut Law Group for a complementary, confidential consultation. Attorney Kraut is a highly regarded ex-prosecutor (also Harvard Law School educated) who has helped many people in situations similar to yours fix their problems and move on.

If you have been arrested for a DUI in Glendale or you are under investigation for driving under the influence in Southern California, please contact Los Angeles criminal defense attorney Michael Kraut for 24/7 assistance by phone at (323) 464-6453 or toll free at (888) 334-6344 or online.