North Dakota Passes HB 1302, Ratcheting Up DUI Penalties. Implications for Burbank DUI Law?
As someone who has been recently stopped and arrested for Burbank DUI at a checkpoint (or elsewhere), your mind is obviously focused on your urgent situation and not on national news involvements. But you should try to understand the context of your arrest on a broader level, since that context can inform your defense strategy and what measures you might take going forward to prevent another Burbank DUI arrest.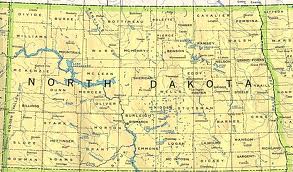 To that end, let's mentally traverse a few thousand miles up to North Dakota, where local Governor Jack Dalrymple just signed into law House Bill 1302, which ratchets up penalties for DUI in ND. The new laws, which will go into effect on August 1, are far more draconian than the state's old laws. Governor Dalrymple signed HB 1302 into law while surrounded by victims and family members of victims of DUI accidents. Here are key highlights:
• Anyone who blows a BAC of 0.16% or higher (even first time offenders!) will be hit with an aggravated DUI charge;
• If you test at 0.16% or more (twice the limit for DUI in Burbank, by the way), and you're a recidivist, you must enroll in a 24/7 sobriety program and face an increase in mandatory jail time;
• Even first time offenders convicted of aggravated DUI must perform 10 hours of community service and serve two days behind bars;
• If you kill someone while driving under the influence, you could be charged with the new type of felony called a Class A felony. If convicted, you face a mandatory 3 year jail sentence;
• If you've been convicted of reckless or DUI driving in the past, and then you kill someone, you face a mandatory decade-long prison sentence;
• The law also creates a Class C felony charge (one to two year mandatory sentence) if you injure someone while driving DUI.
A local North Dakota state representative, Kim Koppelman, applauded the new stringent DUI laws: "We've sent a powerful message, supported by so many…this marks the culmination of a long, collaborative effort involving law enforcement officials, prosecutors, defense attorneys, the Governor, the Attorney General, corrections officials and the families of victims of drunk driving."
Reflecting on what's happened at North Dakota leads to a few observations:
• First of all, Burbank DUI laws (and DUI laws everywhere) are fluid. They change over time.
• Secondly, all the stakeholders in the DUI process – DUI defendants; lawyers; insurance companies; lawmakers; victims; and the general public – have a mutual interest in making our roads safer and ensuring a proper balance of punishment and rehabilitation.
• Given the ever-changing and complex nature of DUI law, you should strongly consider finding a talented, effective Burbank DUI defense attorney to help you with your case.
There is just too much information – changing too quickly – for you to be able to process and deal with your case on your own, if you want optimal results. Connect with Mr. Kraut of Burbank's Kraut Law Group for a thorough, strategic free consultation about your situation.

If you have been arrested for a DUI in Burbank or you are under investigation for driving under the influence in Southern California, please contact Los Angeles criminal defense attorney Michael Kraut for 24/7 assistance by phone at (323) 464-6453 or toll free at (888) 334-6344 or online.