Ridiculous Long Beach DUI Exploits: DUI Suspect Ignores Officer's Pleas to Pull Over…and Heads to Burger King Drive-In, Instead!
At first blush, many of the Glendale DUI stories that we've recently reported on sound almost made up – as if they were something ripped from the pages of The Onion (Jim Anchower's "The Cruise" column, perhaps?)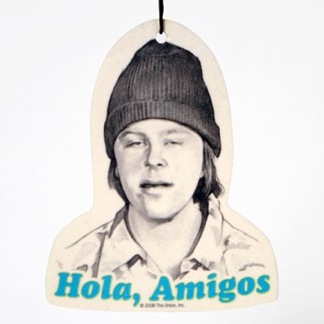 But sometimes real life is actually more ridiculous than satire.
Case in point: According to the Sandusky Register, a 34-year-old man, Scott Sims, is in big trouble not just for allegedly driving under the influence but also for ignoring a police officer's order to stop…and instead rolling up to Burger King to order a hearty, greasy meal.
The officer told reporters: "the operator was observed to have his window down and to be placing an order with the restaurant…I ordered the subject two times over my PA system to pull out of the drive-thru line." Eventually, a Perkins Township officer flagged Sims down. The man confessed that he was "f**ked up" and agreed that "I should have just rode my bike to Burger King, but I was too hungry."
Sims refused to take a breathalyzer test. He was arrested on multiple charges, including operating a vehicle under the influence, speeding, violating the open container law, and driving under suspension.
Not very good news for Sims.
In the abstract, it's easy to snicker at this situation – to make fun of what happened. However, if you recently got arrested for driving under the influence in Glendale, you're probably more sympathetic.
Why?
Because you know – from personal experience – what that incredible stress and heightened emotional state feels like. Even rational, professional people often make grievously bad decisions during and after DUI stops because of the animal-like emotional state that overtakes them.
Consider, for instance, the video footage that just emerged of Cat Cora's DUI behavior. The Around the World in 80 Plates hostess called the people whom she rear-ended – while DUI in Santa Barbara with a 0.19% BAC! – "two nerds."
Cora and Sims' strange responses to their DUIs make more sense when you look at their stories in context. If you peruse the archives of our Glendale DUI blog, you will notice that story after story features a similar plotline:
1. Suspect does something stupid (like drives DUI);
2. Suspect compounds that stupidity by evading arrest, commiting a hit and run, saying dumb things to officers, and so on and so forth.
The question is: Now that you are sober and contemplative, what can you do? How can you respond smartly to your Glendale DUI charges?
Every situation is different, and the team here at the Kraut Criminal & DUI Lawyers is prepared to help you approach your situation systematically and alertly. Get in touch with ex-Senior Deputy District Attorney Kraut and his team now to schedule your free consultation.

If you have been arrested for a DUI in Glendale or you are under investigation for driving under the influence in Southern California, please contact Los Angeles criminal defense attorney Michael Kraut for 24/7 assistance by phone at (323) 464-6453 or toll free at (888) 334-6344 or online.