Long Beach DUI Sports News: Trumaine Johnson of St. Louis Rams Busted for Misdemeanor DUI in Missoula
Although this blog focuses on Long Beach DUI cases, we've been covering a surprisingly sizable number of cases out of the Big Sky State of Montana recently.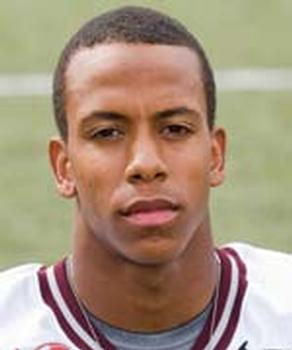 To wit, The Associated Press is reporting that Trumaine Johnson, a cornerback with the St. Louis Rams, got arrested for a misdemeanor DUI, after police saw him driving without his headlights.
Like many Long Beach DUI defendants do, he refused a breath test. Police booked him into jail. He later secured his released on a $700 bond. The former University of Montana star had a great first year with the Rams, racking up 31 tackles and 2 interceptions as a first year player. Not bad.
Obviously, without knowing any more details, we can only speculate on what happened — why he got the DUI. Perhaps, for instance, he would have passed the breath test had he chosen to take it. As we've reported in multiple posts, DUI breath tests are surprisingly unreliable – in both directions. For instance, if you exhale very lightly into a machine — or if the machine isn't calibrated — you can blow a negative, when really you're technically positive for Long Beach DUI. On the other hand, if you blow a very deep breath — or if you're on an intense ketogenic diet, or if you have diabetes — you can easily blow a false positive.
It's easy to get lost in technical details.
To that end, consider investigating your Long Beach DUI charges with the help of a qualified, respected attorney. You might also aim to focus on the deeper reasons for your Long Beach DUI stop. Perhaps the police treated you unfairly. Perhaps you weren't even under the influence – or just barely under the influence.
In an ideal world, you want not only to beat the charges but also to prevent similarly embarrassing/danger situations from happening again.
To protect yourself (and others), you need to be very honest with yourself (and with your attorney) about what exactly happened, why, and what you can do to avoid trouble in the future.
These questions can touch on deep, troubling topics.
That's why the most respected Long Beach DUI defense attorneys are excellent listeners – they often need to do both the "nuts and bolts" work of executing a defense and the "softer" work of counseling clients to help them become safer, more conscientious drivers.
For help managing your Long Beach DUI case, connect with the astute, thorough team at the Kraut Criminal & DUI Lawyers. Attorney Michael Kraut is a former prosecutor (Senior Deputy District Attorney) who has tremendous experience on both sides of high level DUI cases.

If you have been arrested for a DUI in Long Beach or you are under investigation for driving under the influence in Southern California, please contact Los Angeles criminal defense attorney Michael Kraut for 24/7 assistance by phone at (323) 464-6453 or toll free at (888) 334-6344 or online.