Resisting Burbank DUI Arrest? Not a Good Idea. Just ask Ohio DUI Suspect…
The Burbank DUI arrest process is scary, frustrating, and overwhelming – even if you cooperate with officers, avoid making stupid mistakes, and generally keep your cool.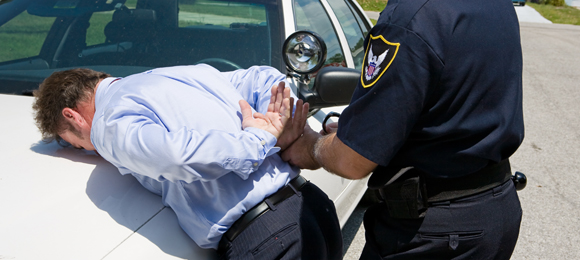 Unfortunately – as we have detailed many times in this blog – DUI suspects often act in ways that radically alter the legal landscape and complicate their chances for developing sound defenses.
Take the case of Ohio DUI suspect Delvin Dewayne Williams, who was recently arrested by Dalton, Ohio police for "allegedly dragging and injuring a police officer while resisting a DUI arrest."
Now, instead of facing simple but ultimately resolvable charge such as misdemeanor DUI (similar to a standard Burbank misdemeanor DUI charge under CVC Sections 23152(a) or 23152(b)), Williams faces a veritable rainbow of charges including: "Aggravated battery, simple battery against Law Enforcement personnel, first degree forgery, DUI, willful obstruction by threat or violence (two counts), giving false information, reckless driving, and failure to yield when entering or crossing a roadway."
Yikes.
Here is a more blow-by-blow description of what Williams allegedly did after being pulled over at a service station near Highway 41 and Shugart Road. An officer walked Williams through multiple field sobriety tests and gave him a breath test. Williams allegedly clocked in at 0.23 BAC – nearly three times the limit for a Burbank DUI, according to CVC 23152(b).
The real action began when a police officer named Collins tried to take the suspect into custody. As reported on www.chattanoogan.com: "[Williams] resisted, breaking free and getting into his car. Officer Collins chased Williams and went halfway into the driver's side door to try to pull Williams back out of the car. Williams managed to start the car and began to accelerate sharply, dragging the officer from the door, and throwing him from the car as he headed towards the highway."
It took police officers a day or so to track Williams down (he fled after his escape). But now that he is in custody, he faces a barrel of legal trouble. He is actually lucky, in some sense, because he could have severely hurt or even killed the police officer during the getaway. If that had happened, he could have faced monumental charges, including life in prison.
This case illustrates a point that any reputable Burbank DUI criminal attorney will emphasize to you: What you do after your DUI arrest or stop matters profoundly.
It's important to keep your head. Even if you have made mistakes (driven away from the scene of an accident, for instance) the more mistakes you add to those, the more trouble you'll likely be in. Obviously, when your adrenaline is rushing – especially if you are simultaneously under the influence of drugs or alcohol – you stand a good chance of making irrational and dangerous decisions. But take some time to compare the differences in the Burbank DUI penalties for first-time, nonviolent misdemeanor arrests against penalties for Burbank DUI with hit-and-run, injuries, or other charges. There's a world of difference.
Whatever happened to you, it's never too late to start making sensible decisions. Connect with Burbank's Kraut Criminal & DUI Lawyers (2600 West Olive Avenue, 5th Floor, Burbank, California 91505 Phone: (818) 563-9810) today to get a complete analysis of your options. For nearly 15 years, attorney Kraut worked as a prosecutor, rising to the level of Senior Deputy District Attorney for Los Angeles. He uses all of his experience, talents, and relationships with members of the Burbank DUI legal community to help his clients meet their needs.

If you have been arrested for a DUI in Burbank or you are under investigation for driving under the influence in Southern California, please contact Los Angeles criminal defense attorney Michael Kraut for 24/7 assistance by phone at (323) 464-6453 or toll free at (888) 334-6344 or online.