Beverly Hills Drug DUI News Update: Witness in Michael Jackson's Doc's Trial Goes MIA!
This blog typically focuses on news stories, advice, and tips to help defendants charged with crimes like Beverly Hills DUIs understand their options, build better defenses, and stay out of trouble.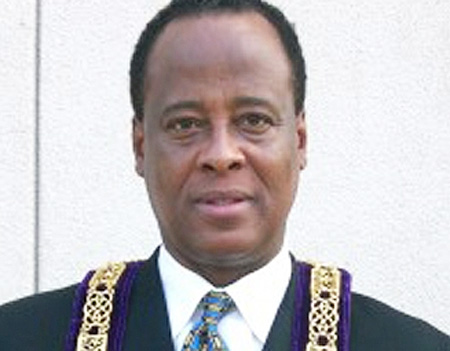 But considering that the trial of the late Michael Jackson's doctor, Conrad Murray, has consumed more than its fair share of media oxygen, it may be useful to address this admittedly amazing and scary story in this space.
After all, Murray's trial contains many hidden lessons that can help Beverly Hills DUI defendants understand their challenges, avoid mistakes, and get help before it's too late.
Prosecutors allege that Dr. Conrad Murray prescribed controlled substances for Jackson, such as the drug propofol, and that the doctor's reckless care contributed to the pop star's untimely demise. Prosecutors had been counting on testimony from a Las Vegas pharmacist named Tom Lopez, who was set to testify that Dr. Murray had received huge amounts of propofol — the drug that allegedly killed the King of Pop. Unfortunately for the prosecution, Lopez skipped town… in a major way. He is now apparently living in Thailand.
Whether Murray received massive amounts of propofol – and handed them off to Jackson – will be pivotal to the case. According to a coroner's report, the King of Pop died in June of 2009 due to an overdose of the lethal combination of propofol and other drugs.
In August 2009, agents from the DEA raided Lopez's company, Applied Pharmacy Services, and "seized computers, hard drives and other documents relating to prescriptions for controlled substances written by Dr. Conrad Murray for Michael Jackson and shipping information regarding drugs that may have been sent to Dr. Murray."
The prosecution wants to read Lopez's testimony, but the defense is arguing that they wouldn't have the opportunity to cross-examine Lopez, so the evidence should be kept out of the trial.
So, what lessons can drug Beverly Hills DUI defendants learn from what's happening?
1) First of all, unexpected weirdness can emerge before, during, or after a trial.
No one anticipated that Lopez would zip halfway across the globe and cause a pivotal legal battle before the trial.
2) Traces of your crime can be found far and wide.
Likely, Dr. Murray did not anticipate that his conversations with a Vegas pharmacist would one day become the center of a legal battle. Thanks to prosecutorial investigation techniques and technology, evidence against you can come from a surprisingly diverse array of sources.
3) The quality of your Beverly Hills DUI criminal defense attorney matters.
Your legal representative's tenacity and acumen can make a profound difference in your case. Will certain evidence be allowed or disallowed? What precision techniques will work on a jury and what ones won't? Small nuances – differences between a "good" and "great" Beverly Hills DUI attorney – can translate into widely disproportionate outcomes. A good attorney, for instance, may be able to get you off with a two-year jail sentence. But a great attorney might be able to get the charges dismissed altogether. (Obviously, everything depends on circumstances and context.)
For help with your Beverly Hills DUI charge, connect with the team at Beverly Hill's Kraut Law Group (9107 Wilshire Blvd., Suite 450, Beverly Hills, California 90210 Phone: (310) 550-6935). Attorney Michael Kraut is an experienced, Harvard Law School educated ex-prosecutor with the connections, legal understanding, compassion, and tenacity to serve you well.

If you have been arrested for a DUI in Beverly Hills or you are under investigation for driving under the influence in Southern California, please contact Los Angeles criminal defense attorney Michael Kraut for 24/7 assistance by phone at (323) 464-6453 or toll free at (888) 334-6344 or online.