Police Will Remember This Crazy DUI Arrest
When people are arrested for DUI in Los Angeles, they may harbor the hope that the arresting officer will go easy on them. But it probably won't help their case if some unpleasant incident—like getting sick all over the back of the police cruiser–occurs during the arrest.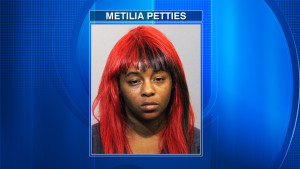 Police in Seminole County, Florida, for example, will probably remember (and not in a good way) 29-year-old Metilia Petties, picked up for DUI in mid-June. Petties had apparently been involved in a fight earlier in the evening, and then she allegedly used nine (nine!) vodka-and Sprite mixed drinks to take the edge off her anger. She eventually left the bar and drove off in her Toyota sedan, but officers spotted her swerving into traffic going the opposite direction on Goldsboro Boulevard.
Petties then hit a sedan that was attempting to make a turn, which sent the driver of that car to the hospital because of neck and body injuries. Petties allegedly fled the scene, but cops eventually caught up and pulled her over. After determining that she was DUI, they put her in the back seat of a patrol car. Petties then threw up everything that she had consumed that evening.
Authorities did not take it easy on Petties, who allegedly had a blood alcohol content of .091. They charged her with DUI, hit-and-run crash with injury, operating a vehicle without a valid license and fleeing/eluding police.
Petties had one additional problem as well. The police found that she was wanted on a grand-theft charge in Seminole County.
Los Angeles DUI defense lawyer, Michael Kraut, of the Kraut Law Group is standing by to offer critical insight into your case and potential defense options. Call him and his team today to begin regaining control over your case and your life.
If you've been arrested for driving under the influence in Los Angeles, contact former-prosecutor Michael Kraut for assistance at (323) 464-6453 or online. Our team is located at 6255 Sunset Boulevard, Suite 1520, Los Angeles, California 90028.