Pasadena DUI Sports Spotlight – Raiders Runningback's DUI Charge Tops Off a Bad Weekend for the NFL
Scan the weekly headlines for Pasadena DUI, celebrity DUI, and other related posts, and chances are that you will see a surprisingly large number of sports related arrests, injuries, and other bad news — particularly related to NFL players.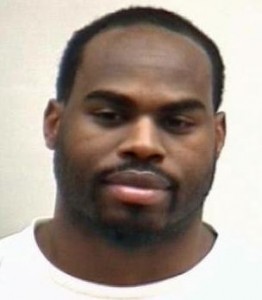 While national DUI-related news, like Lindsay Lohan's recent grand theft felony charge, captures the public's imagination, in terms of sheer numbers, it seems like the sport stars have the celebrities beat, hands down.
NFL players, in particular, seem to have a passion for getting arrested for DUI in Burbank, DUI in Pasadena, DUI in Glendale, DUI in Los Angeles, and DUI just about anywhere else. Case in point: 26-year-old Michael Bush, a runningback for the Oakland Raiders, got nabbed for DUI in Indiana last Saturday morning in Jeffersonville (just outside of Louisville). Drafted by the Raiders in 2007, Bush came into his own last season, netting 8 touchdowns and 655 yards rushed. (Sports journalists believe Bush will become a free agent during offseason.)
According to reports, Bush spent the night in Clark County Jail and got out at 1 pm the next day on his own recognizance.
As this blog has reported elsewhere, Bush's DUI was just the tip of the iceberg in terms of NFL-related troubles last week:
• Brandon Banks, a kick returner for the Redskins, got stabbed that same evening in a nightclub in downtown, Washington D.C.
• Meanwhile, Bank's teammate, Albert Haynesworth, got officially charged with misdemeanor assault for a road rage incident that occurred on February 2nd in nearby Reston, Virginia.
• Bob Kuechenberg, a 63-year-old former Dolphin, also got arrested last Saturday night for DUI after sideswiping a car on I-95 in Florida.
All of these arrests raise an interesting question: what are DUI penalties for multiple Pasadena DUI convictions?
In California, convicted DUI drivers face escalating punishments whenever they violate the law and/or the terms of their probation. For instance, a standard misdemeanor DUI charge might net you a court imposed probation, a minimum alcohol school time, suspension of your license, a fine, and two full days of jail custody (six months maximum).
Does this sound scary? Note that it is just a starting point! If you injure someone during just DUI, prosecutors can hit you with a felony instead of just a misdemeanor, and your punishments will go way up, accordingly. Alternatively, if you get pulled over for a second, third, or fourth time for a Pasadena DUI within a 10-year period, the court will get increasingly harsh with you.
For instance, as we just discussed, a first misdemeanor Pasadena DUI will net you 48 hours behind bars – certainly an unpleasant development. But a THIRD time DUI misdemeanor within 10 years will give you a mandatory minimum of 120 days behind bars. That's approximately four months!
Given the urgent legal crisis in your life, it behooves you to retain a high caliber Los Angeles criminal defense attorney as quickly as possible. The Kraut Law Group (located in Pasadena at 790 East Colorado Boulevard, 9th floor, Pasadena, California 91101 Phone: (626) 345-1899) is an excellent, proven resource. Head attorney Michael Kraut served as a former prosecutor for the city for a long time (over 14 years), during which he successfully prosecuted many DUI cases. He now uses his experience working for the other side to help his defense clients.
Mr. Kraut is a Harvard Law School educated attorney with an excellent reputation among his peers and a track record for success, even in highly complex cases.

If you have been arrested for a DUI in Pasadena or you are under investigation for driving under the influence in Southern California, please contact Los Angeles criminal defense attorney Michael Kraut for 24/7 assistance by phone at (323) 464-6453 or toll free at (888) 334-6344 or online.