Pasadena DUI Sports News: DUI Charge Dropped against University of Montana's QB, Montana
What if you could just click your heels three times and make your Pasadena DUI charge disappear, like something out of the Wizard of Oz? That's obviously impossible, even for the most adept Los Angeles criminal defense attorney. But you may have more resources to battle charges of Burbank DUI, Glendale DUI, Pasadena DUI, and Los Angeles DUI than you realize.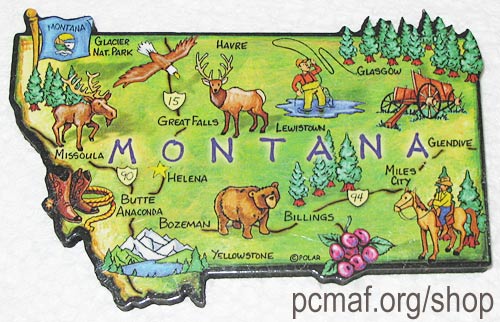 Situations that at first seem dire can often be resolved successfully through negotiation, strategic planning, and well-directed effort. Consider, for instance, the case of Nate Montana, a quarterback for the University of Montana and the oldest son of Hall of Famer Joe Montana (try saying "Montana" three times fast). On June 3rd, the younger Montana got pulled over and arrested under suspicion of DUI. He refused a breathalyzer test but performed relatively well on field sobriety tests. Ultimately, the Missoula County Attorney's Office decided that Montana's performance on the FSTs did not merit a DUI charge. Montana worked out a plea deal. He agreed to pay $435 in court costs and fines, participate in a chemical dependency program, and accept a six month license suspension (because he refused the breath test). In exchange, the court suspended a 90-day jail sentence for the Grizzlies' QB.
This was not Montana's first brush with the law – or with charges of intoxication. Last year, while playing for Notre Dame, he and 10 other Fighting Irish athletes were busted for underage drinking and charged with misdemeanors.
If you've been recently hit with a charge of driving under the influence in Pasadena, you might be wondering how this "football royalty's" experience relates to yours in a constructive way. It does, obliquely. Nate Montana's experience illustrates that DUI defendants – even ones who perform inadequately on Pasadena field sobriety tests (e.g. figure to the nose, Rhomberg, walk the line, counting backwards by threes, etcetera) can rebound surprisingly quickly from their charges and from the humiliation, frustration, and agitation.
The first step is getting the best help you can and identifying a clear path toward success. Pasadena's Kraut Criminal & DUI Lawyers (790 East Colorado Boulevard, 9th floor, Pasadena, California 91101 Phone: (626) 345-1899) can help you outline, sketch out, and move forward with an appropriate strategy based on your needs, concerns, and principles. Mr. Kraut is a renowned former prosecutor who often appears on television (and in major newspapers) as an expert guest commentator on DUI news issues.

If you have been arrested for a DUI in Pasadena or you are under investigation for driving under the influence in Southern California, please contact Los Angeles criminal defense attorney Michael Kraut for 24/7 assistance by phone at (323) 464-6453 or toll free at (888) 334-6344 or online.