Pasadena DUI Process Waiting Game: How to Breathe Easier While Waiting for Big Decisions to Come Down
Whether you were recently arrested for a misdemeanor Pasadena DUI or busted after a vivid and scary multi-car accident sent you and several other people to the hospital, chances are you are facing a gnawing feeling of uncertainty about your future. It is often worse "not to know" what will happen to you than it is actually to get punished, because you don't know when the hammer will fall or how hard.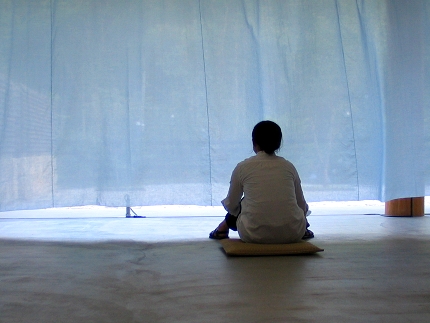 This post will explore this "uncertainty problem" and suggest a potent remedy to help you feel more in control of your life and your future.
Defining the Problem: Which is Worse – "Uncertain Outcomes" or "Bad Outcomes"?
The conventional wisdom will have you believe that ambiguity is not so bad, and what we really want to avoid are bad decisions and failure. In other words, human beings are rational operators. We strive for positive results, tolerate ambiguity, and kick ourselves when things don't go our way. Indeed, much of our experience superficially supports this hypothesis.
But as anyone who has been through Pasadena DUI field sobriety tests will tell you, the worst part of the DUI experience is waiting to see whether you will be punished – and, if so, how badly. Once you hear the news – whether it's good news, bad news, or something in between – your mind begins to process your new reality and helps you make sense of your situation. When you are left in limbo, on the other hand, your mind has nothing to cling to, and it engages in all sorts of wild scenario-making, considering both catastrophic scenarios and "too good to be true" scenarios.
Without some grounding in reality, your brain will explore the highs, the lows, and everything in between, creating fruitless exhaustion, stress, anger, and depression. This isn't to say that you are bound to feel "good" if the judge hands down a harsh sentence and, for instance, mandates that you install an interlock ignition device. You might still feel crummy. But at least you can see the outline of your punishment and begin to think about life after it.
As a 2008 study published in the journal Psychological Science found, highly neurotic people, in particular, have difficulty dealing with uncertainty. Jacob Hirsch, a researcher at the University of Toronto, summarizes the findings of this study: "Objectively speaking, uncertainty is better than clearly negative information, but this is not true for people who are highly neurotic…those people do not deal with uncertainty very well."
And one may make the case that certain events – e.g. getting arrested for driving under the influence in Pasadena – might make almost anyone temporarily neurotic.
Beyond the Uncertainty – Light at the End of the Tunnel
A Pasadena DUI defense attorney, such as the Kraut Criminal & DUI Lawyers' Michael Kraut (790 East Colorado Boulevard, 9th floor, Pasadena, California 91101 Phone: (626) 345-1899), cannot banish all of the uncertainty from your future in one fell swoop.
But Attorney Kraut has helped many people in similarly complicated, emotionally difficult, and technically challenging legal situations, and you can draw on his powerful knowledge and experience as a former city prosecutor (14-plus years as a Los Angeles Senior Deputy District Attorney). He will help you unravel your challenges, make sense of your opportunities, and eliminate that nagging, pestering uncertainty that's keeping you up at night, making you anxious, and impeding your ability to create a vision for your future. A Pasadena DUI should not mark the end of your life – it's merely a challenge, and even an opportunity, to grow and become a better, more productive, more compassionate citizen.

If you have been arrested for a DUI in Pasadena or you are under investigation for driving under the influence in Southern California, please contact Los Angeles criminal defense attorney Michael Kraut for 24/7 assistance by phone at (323) 464-6453 or toll free at (888) 334-6344 or online.