Pasadena DUI Charge or Charge of Killing the King of Pop: Which Would You Rather Face?
Obviously, anyone charged with a serious crime like driving under the influence in Pasadena needs to take proactive, responsible, strategic action. The consequences of a less than stellar Pasadena DUI defense could mean anything from extensive and unnecessary jail time to catastrophic destruction of your personal and professional reputation.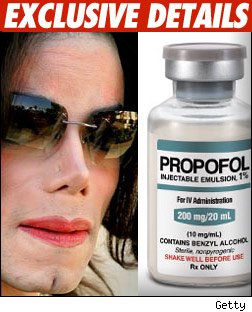 But in the grand scheme of things, you can at least be thankful that you are not sitting in the hot seat currently occupied by the late Michael Jackson's erstwhile physician, Dr. Conrad Murray. Last week, Jacko's personal physician squared off against prosecutors at Los Angeles County Superior Court (Judge Michael Pastor presiding). Drama started the day before opening statements, when the judge two made pivotal rulings – one that Murray's attorneys no doubt cheered and one that they jeered.
Defense Attorneys Cheered (Probably):
Prosecutors will not be allowed to tell jurors that investigators contacted Murray four times to re-interview him. According to a Los Angeles Times report: "The physician and his lawyer met with police for a lengthy interview two days after Jackson died, but an e-mail and phone calls to the attorney and Murray's office were not returned."
Defense Attorneys Jeered (Probably):
Jurors will not get to see a video of Michael Jackson's last ever news conference. Murray's lawyers wanted to include the footage, which allegedly "showed Jackson "under the influence" in public three months before his death and…established that the singer had agreed to a comeback concert series of just 10 "This Is It" shows and not the 50 ultimately scheduled."
The 58-year-old Murray faces up to four years in jail as well as the loss of his license to practice medicine if the jury convicts him of involuntary manslaughter.
Prosecutors are trying to build a case that Murray gave Jackson propofol, an anesthetic used in surgery, to help the pop star sleep – a clear and scary violation of physician norms. Murray's camp, however, contends that the King of Pop dosed himself to death.
Jacko's doctors legal woes notwithstanding, if you face Pasadena DUI charges, your mind is likely completely consumed with your potential punishments and possible opportunities to fight back. What strategies should you adopt? What Pasadena DUI criminal attorney can you trust to protect your rights and ensure that you get the best possible outcome?
These are important questions to think about. Attorney Michael Kraut of Pasadena's Kraut Criminal & DUI Lawyers (790 East Colorado Boulevard, 9th floor, Pasadena, California 91101 Phone: (626) 345-1899) would be happy to speak with you about what you might be able to do to improve your legal situation. Not only does Attorney Kraut have a Harvard Law School education, a great record at jury trials, and experience as a former prosecutor (14+ years as a Deputy DA for Los Angeles) but he's also been featured as a legal expert for Legal Broadcast Network, U.S. Weekly, The Los Angeles Times, and KTLA Channel 5.

If you have been arrested for a DUI in Pasadena or you are under investigation for driving under the influence in Southern California, please contact Los Angeles criminal defense attorney Michael Kraut for 24/7 assistance by phone at (323) 464-6453 or toll free at (888) 334-6344 or online.