Considering an Outrageous Long Beach DUI Defense? Ex-Detroit Lion Reggie Rogers Probably Has You Beat…
If you or someone you love has been charged with the crime of driving under the influence in Long Beach, you might feel the urge to get a little creative in your defense.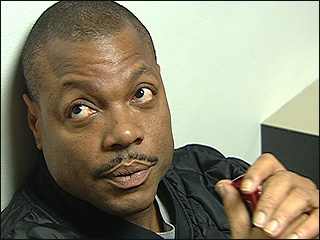 After all, you'd like to shelter yourself from punishments like a long jail sentence, license suspension, mandatory alcohol education, fines, and the complete destruction of your personal reputation. But there are right ways and wrong ways to construct a Long Beach DUI defense. Ex-Detroit Lion Reggie Rogers, who's facing a sixth DUI (in one of his earlier other DUI incidents, he killed three teenagers), is putting up a defense that has many commentators smacking their foreheads in disbelief: is he really doing this?
Here's the scoop, per a local Detroit Fox News affiliate: "45-year-old Rogers was sentenced to one year in prison for his latest DUI, but his attorney is pleading with the judge to hear his cry and have Rogers serve his time under house arrest because the mattresses in prison will hurt his back."
In November, Rogers's attorney will make a case that the hard mattresses in prison will compel Rogers to undergo "another expensive surgery on his back." The attorney is claiming that sending a patient with a bad back to prison is tantamount to "cruel and unusual punishment."
The father/uncle of the three teens Rogers killed in a 1988 incident is not buying it. Robert Willett gave this rage-packed rebuttal: "If it's only a mattress keeping him out of jail, I'll buy him a mattress. So, don't tell me because he had back surgery… if we had to let every prisoner go because they had back surgery, we'd have a lot of people out of them jails. So, it's absolutely absurd… the only thing I ever been shocked about is he hasn't killed anybody else."
A legal analyst for the Fox 2 Detroit News team also found Rogers's DUI defense preposterous: "I am outraged that he can even make such an argument… that he should be given some special treatment on a sixth drunken driving because he's got a bad back. So, people with bad backs should get some special treatment? It's not going to happen with this judge. It's not going to happen with any judge. He should be in prison."
These vitriolic responses illustrate what can happen if you concoct an absurd defense.
All that being said, you do have the right to a sound, compelling, and thorough defense; if you work with a strategic and knowledgeable Long Beach DUI criminal defense attorney, you might be surprised with the quality of your results. And you won't need to resort to making absurd, unwinnable arguments that only earn you public derision.
The Long Beach DUI defense team at the Kraut Criminal & DUI Lawyers (444 West Ocean, Suite 800 Long Beach, California 90802 Phone: (562) 531-7454) can help you understand the dos and don'ts of preparing your case. Attorney Kraut is a former prosecutor – with 14-plus years in the Deputy DA's Office – so he knows how prosecutors think, what incentives they respond to, and how to negotiate with them. He also has a terrific rate at jury trials and a real understanding for how to build the most appropriate and successful Long Beach DUI defenses.

If you have been arrested for a DUI in Long Beach or you are under investigation for driving under the influence in Southern California, please contact Los Angeles criminal defense attorney Michael Kraut for 24/7 assistance by phone at (323) 464-6453 or toll free at (888) 334-6344 or online.