Pasadena DUI Process and the News Media: When Is it Appropriate and Fair to Cover Someone's DUI Arrest?
If you have been recently tagged for driving under the influence in Pasadena, you might have had the quite unwelcome surprise of finding your face and the intimate details of your arrest plastered all around the internet on blogs and perhaps even on local news reports. Whether your arrest was highly publicized or not, the media and blogosphere needs to start a general conversation about what exactly constitutes a "newsworthy" Pasadena DUI arrest.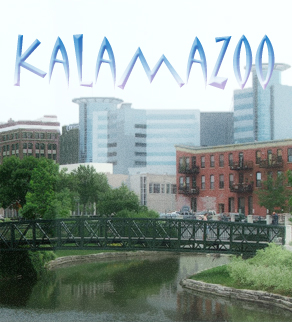 Factors that typically seem to be considered include:
• The defendant's status e.g. – celebrity, politician, athlete, rich person, CEO of a major company;
• The severity of the charges – e.g. Pasadena DUI murder or manslaughter story is generally more newsworthy than a standard arrest for simple violation of CVC 23152(a);
• Whether anything about the story was bizarre, eclectic, or otherwise newsworthy – e.g. maybe the defendant was arrested for driving under the influence on a lawnmower; or maybe he or she was arrested for the seventh time in 10 years; or maybe he or she caused a 20-car pileup on a lonely mountain road.
• Story serves as a lesson to prove a political point, open a discussion about broader ramifications of Pasadena DUI policy, etc.
A small story out of the Kalamazoo Gazette, of all places, examined the criteria that the media and the blogosphere use to report on DUI stories. Last Tuesday, the Gazette took a closer look at the reporting done about the DUI arrest of a public school curriculum director, Denise Bresson. The arrest was her second DUI in four years.
Was Bresson's arrest newsworthy or not?
Regular readers of the Gazette weighed in on both sides. Some argued that, of course, her arrest should have been newsworthy, since she is part of the public school system, and her behavior could impact the community's educational system. Readers debated the pros and cons of exhibiting this official's dirty laundry – what's the ultimate purpose of this reporting? Should she be held to higher standards since she works in education? Is the Gazette "just picking on educators" or not?
While this blog obviously is not going to weigh in on the case, it is heartening to see vigorous "meta discussion" about the nature of Pasadena DUI coverage.
The news media filters the public's understanding of DUI law, process, practice, and penalties. And everyone – especially Pasadena DUI criminal defense attorneys – wants to educate the public about the risks and dangers of driving under the influence. So the more that we can open up the discussion about how best to report DUI news, the better.
On a less heady level, if someone you care about has been arrested for DUI, attorney Michael Kraut of Pasadena's Kraut Criminal & DUI Lawyers (790 East Colorado Boulevard, 9th floor, Pasadena, California 91101 Phone: (626) 345-1899) is here to serve you. Attorney Kraut is a widely respected Harvard Law School-educated former prosecutor who has the talent, skills, and tactical know-how to deliver optimized results for your case.

If you have been arrested for a DUI in Pasadena or you are under investigation for driving under the influence in Southern California, please contact Los Angeles criminal defense attorney Michael Kraut for 24/7 assistance by phone at (323) 464-6453 or toll free at (888) 334-6344 or online.