Pasadena DUI Madness: Two Stunning New Year's DUI Stories Shock the Southland
With the ringing in of the New Year, one might expect to hear stories about elevated numbers of Pasadena DUI arrests and extra checkpoints around the Southland. But two breaking news events suggest that 2011 has gotten off to an extra rocky start, as far as Southern California DUI news is concerned.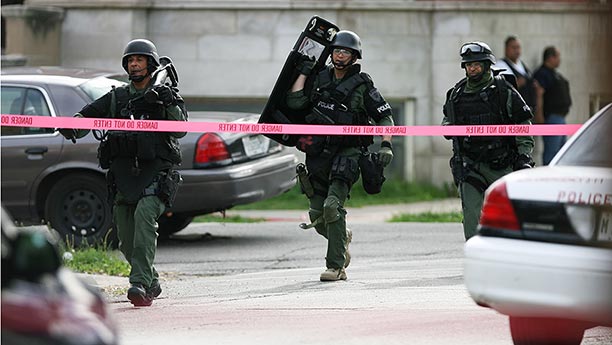 If you or a co-worker or friend got tripped up with a Pasadena DUI, Glendale DUI, Los Angeles DUI, or Burbank DUI around New Year's, at least take solace that your relatively pedestrian arrest did not evolve into anything like the following two catastrophic and complicated events:
1. Flight of DUI Fancy
KTLA has reported that a Fontana man who fled a DUI checkpoint barricaded himself into random house on Sierra Avenue. Police at first suspected that the desperate man had taken hostages. A SWAT team was called in to resolve the situation. After a traumatic night, police finally fired tear gas into the home, driving the man outside, where he surrendered. Although the man was injured, no one else got hurt, fortunately.
2. Pedestrian Tragedy
The San Diego Union Tribune reports that a pedestrian got hit and killed by an allegedly DUI driver in La Mesa on Murray Drive, just one hour after New Year's had rung in on the West Coast. 40-year-old Dana Lohner was arrested and taken into Las Colinas jail after she allegedly hit and killed 53-year-old Kelly McPherson.
Both of these stories deal with the complication of injuries and DUI. What happens if you hurt someone while you are under the influence of drugs or alcohol? How can you build a defense? What strategies should you employ to improve your odds of getting good and fair results?
To answers these questions, we need to delve into what the law says about Pasadena DUI with injury. California Vehicle Code Sections 23152(a) and 23152(b) deal with so-called "typical" DUI arrests. Basically, these are misdemeanor charges: although punishments can be serious, they are not serious as a felony charges.
When you hurt someone while driving DUI in Pasadena (or elsewhere in Los Angeles County), you can be charged under two different California Vehicle Code Sections – 23153(a) and/or 23153(b). If you are convicted, what ordinarily might be a misdemeanor will get elevated to a felony charge. You could thus face more jail time, stricter terms of probation, a lifetime loss of your right to vote in elections, problems getting credit and employment down the road, and many other hassles too numerous to summarize in this blog post.
Whether you've been slapped with a minor misdemeanor charge or a serious felony charge for hurting someone while driving under the influence, you need and deserve good legal representation. The Kraut Law Group — located at 790, East Colorado Boulevard, 9th Floor, Pasadena, California 91101 (Phone 626-345-1899) — can provide critical services to aid in your defense. Attorney Michael Kraut attended Harvard Law School and served as a city prosecutor for over a dozen years before turning his attention and talents to criminal defense. A Los Angeles criminal defense attorney like Michael Kraut can provide you with the strategic assistance, and tactical know-how to respond most effectively to your legal trouble.

If you have been arrested for a DUI in Pasadena or you are under investigation for driving under the influence in Southern California, please contact Los Angeles criminal defense attorney Michael Kraut for 24/7 assistance by phone at (323) 464-6453 or toll free at (888) 334-6344 or online.