Ghastly Los Angeles DUI Sends Six Children to Hospital: One Child is Critically Injured
Amidst the circus of the Conrad Murray trial in Los Angeles Supreme Court (Murray, as you might know, is the infamous doctor accused of giving Michael Jackson the propofol and other drugs that ultimately killed him), our city recently witnessed some extremely disturbing, scary, and sad Los Angeles DUI accident news.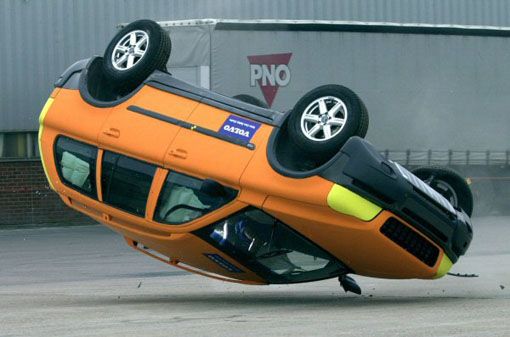 Last week, six children and one adult woman were injured in a Lancaster DUI crash. According to a Los Angeles Times report, 31-year-old Stanesha Allen crashed her 2002 Toyota Sequoia very early last Sunday morning on East Avenue I. Apparently, Allen was at a wedding the night before.
Here is the complete stomach-churning description straight from the Los Angeles Times story: after she lost control of her vehicle, according to the California Highway Patrol, her "SUV flipped four times, leaving some of the children partially ejected… two of the children were airlifted to Antelope Valley Hospital with critical injuries. The other four and Allen were taken to the hospital by ambulance with minor to moderate injuries… the two seriously injured children, a 4-year-old girl and a 22-month-old boy, were transferred to Kaiser Permanente Medical Center and Children's Hospital Los Angeles, respectively."
Allen was arrested. But since she is injured, she is allowed to remain at the hospital for treatment.
Everyone knows that the crime of driving under the influence in Los Angeles can be a terrible and scary crime. But the consequences for everyone involved and for your own future can ratchet up hugely if there are injuries involved – especially, injuries to children.
The California Vehicle Code sections actually spell out entirely different punishments for people who hurt others while DUI. California Vehicle Code Sections 23152 (a) and 23152 (b) are written to punish standard non-injury misdemeanor DUIs. The punishments can still be quite hefty and can include jail time, steep fines, mandatory alcohol classes, license suspension, probation, and mandatory installation of an IID device in your car.
But if you hurt someone while driving DUI in Los Angeles, two very different vehicle code sections might apply. Pay attention because they differ by only one number: 23153 (a) and 23153 (b) give prosecutors several extra legal "weapons" and allows them to elevate what ordinarily might be a simple misdemeanor to a felony. In case you don't know the difference, a felony is a much, much more serious charge. Convicted felons lose the right to vote, among other things, and they can face multiple years behind bars.
Fortunately, a qualified Los Angeles criminal defense attorney, such as Michael Kraut of Los Angeles' Kraut Criminal & DUI Lawyers (6255 Sunset Boulevard, Suite 1520, Los Angeles, California 90028), can help you understand and organize a sound and ethical and logically thought defense. Attorney Kraut is an experienced, compassionate, Harvard Law School educated former prosecutor. He has the tools, connections and agility to help you fight to get to your charges dismissed or at least get the best deal possible – and help you figure out how to plan your future after you have put the incident behind you.

If you have been arrested for a DUI in Los Angeles or you are under investigation for driving under the influence in Southern California, please contact Los Angeles criminal defense attorney Michael Kraut for 24/7 assistance by phone at (323) 464-6453 or toll free at (888) 334-6344 or online.