Pasadena DUI "Century Club" – Texas Man Faces 99 Years behind Bars for 16th DUI
Many recidivist Pasadena DUI drivers – people who've been arrested more than once for a crime like driving under the influence in Pasadena, Glendale DUI, Burbank DUI, Los Angeles DUI, etc — wrestle with deep and hard to crystallize psychological problems.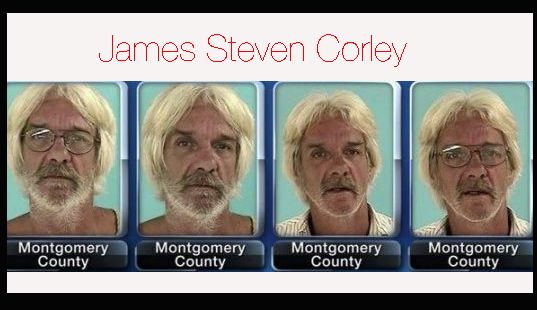 A DUI can happen to the best of people with the best of intentions. For instance, say a person goes to a cocktail party and leaves after only having two drinks. But she fails to recognize that drinking on an empty stomach has elevated her BAC to above the Southern California DUI legal limit of 0.08%. She then gets stopped at a checkpoint and arrested. Her life comes crashing down.
Even recidivist offenders often face only relatively innocuous demons. For instance, maybe a guy who gets arrested three times over the course of 15 years for DUI simply lacks intuition for how much alcohol his body can handle.
What about a 16 time DUI recidivist, like 52-year old James Steven Corley of Montgomery County, Texas? Hmm. He may have some serious issues to work out. Unfortunately for Corley, his 16th life-time conviction for DUI was the final straw, according to local prosecutors. Last August, an officer saw Corley weaving in his lane and driving with a broken tail light. The officer pulled him over and found him to have a BAC of 0.10%.
According to the Deputy District Attorney for Montgomery County: "This defendant is an extremely dangerous driver…practically every time he is getting behind the wheel of a motor vehicle, according to the testimony, he is driving drunk. He testified that whenever he does it, he doesn't think about anybody who is on the street with him. It's all about him. All about getting drunk."
According to an analysis of the case, Corley might be able to get parole in 10-15 years, depending on his behavior and other factors. A 99-year jail sentence for DUI – even for an extreme case of Pasadena DUI – is relatively unusual. Do note, however, that you can easily get a lengthy jail sentence for Pasadena DUI murder or vehicular manslaughter. When you hurt another person – or kill somebody – obviously your potential penalties go way, way up, even if you're a first time DUI driver, and even if you were just barely over the limit.
If you did hurt or kill someone, prosecutors and the judge will take into account a variety of other factors, including your level of intoxication, past criminal history (if any), your past DUI history, and the quality of your driving when you caused the injury accident.
To make a sensible defense, look to a quality and well regarded Los Angeles criminal defense attorney. The law allows you to defend yourself in a complicated Pasadena DUI injury case. But in general, you'd be advised to retain professional counsel.
Mr. Michael Kraut (of the Kraut Criminal & DUI Lawyers — 790 East Colorado Boulevard, 9th floor, Pasadena, California 91101 Phone: (626) 345-1899) has deep experience helping clients just like you in complicated and unfortunate DUI circumstances. For years, Mr. Kraut served as a Deputy District Attorney for the city – during which he actively worked to put DUI offenders behind bars. As a result of his stint (14 plus years) as a prosecutor, Mr. Kraut has developed a profound understanding of how prosecutors think, and he also developed a veritable arsenal of tools and strategies to help his clients battle their charges effectively.

If you have been arrested for a DUI in Pasadena or you are under investigation for driving under the influence in Southern California, please contact Los Angeles criminal defense attorney Michael Kraut for 24/7 assistance by phone at (323) 464-6453 or toll free at (888) 334-6344 or online.