Long Beach DUI Sexual Battery: San Diego Officer Slapped with 10 Felony Counts for Harassing Women
Most salacious stories involving Southern California DUI involve drivers doing or saying queer things that illicit eye-rolling, head-shaking, or other condemnation. But last week, the tables turned: Instead of a DUI defendant getting charged with a crime like DUI in Burbank, DUI in Glendale, Pasadena DUI, or Los Angeles DUI, a San Diego police officer was charged with harassing up to nine different women during a string of DUI stops.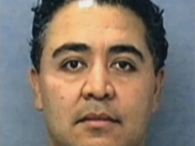 As the San Diego Union-Tribune reported on March 21, Officer Anthony Arevalos pled not guilty to 10 different felony counts pursuant to charges that he sexually assaulted, restrained, and falsely imprisoned several women over the course of months. Officer Arevalos allegedly pulled over women in the Gaslamp Quarter in San Diego on October 22, December 29, March 8, and several other times for DUI and then proceeded to "ask them all what they could offer him to get out of their compromising situations. The women ranged in age from 20 to 31."
According to Deputy DA Sherry Thompson, Arevalos scared the women by pointing out how costly Southern California DUI defense can be. In one of the most salacious examples of the alleged abuse, "he asked a woman leaving Mardi Gras celebrations what it was worth to her to get out of an arrest… Arevalos responded by directing her to drive to a nearby 7-Eleven and then allegedly asked for her panties and bra in a locked restroom… The woman claims that he then put his arm around her and fondled her crotch before letting her go." According to the Union-Tribune, authorities have surveillance video of this act occurring.
Obviously Arevalos' alleged misbehavior was not only illegal but also a violation of the rights of DUI suspects. Long Beach DUI process must be upheld. If a police officer fails to follow proper protocol by setting up a checkpoint station incorrectly or by violating the Constitutional rights of suspected DUI drivers, then the charges can be dismissed, and the officers who violated your rights can even get in trouble.
The challenge that many Long beach DUI defendants face is how to demonstrate that they are actually telling the truth. Often, a defense seems like it must devolve into a game of "he said, she said" – your word versus the word of one or several police officers.
Fortunately, a competent and experienced Los Angeles criminal defense attorney can prepare you effectively to meet challenges and build a compelling, evidence-based argument to either get your charges dismissed or get them pleaded down. Michael Kraut of Long Beach's Kraut Criminal & DUI Lawyers (444 West Ocean, Suite 800 Long Beach, California 90802 Phone: (562) 531-7454 ) is a Harvard Law School educated ex-prosecutor for the city (14+ years as a Deputy DA) who boasts a terrific record at jury trials and a history of getting excellent results for clients even in difficult, legally complicated situations.

If you have been arrested for a DUI in Long Beach or you are under investigation for driving under the influence in Southern California, please contact Los Angeles criminal defense attorney Michael Kraut for 24/7 assistance by phone at (323) 464-6453 or toll free at (888) 334-6344 or online.